SHE IS RADIO FLORIDA-- WSHE MIAMI / FT LAUDERDALE | SHE FLORIDA RADIO | SHE MIAMI RADIO | SHE INTERNET RADIO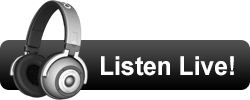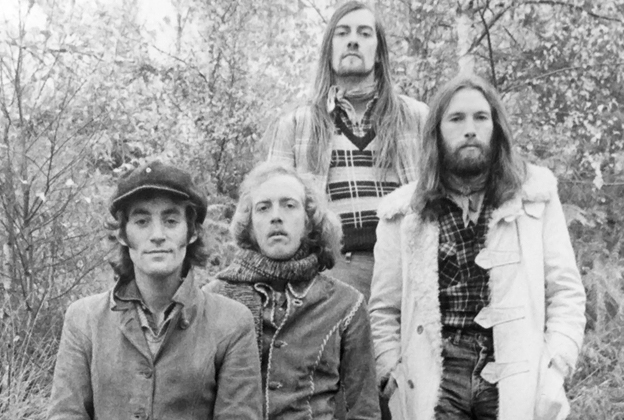 The son of a movie producer and an actress, Robert Welch was born on July 31, 1946 and raised in Hollywood. He was greatly influenced by Little Richard and the Beach Boys as a child, and his father bought him his first guitar when he was seven years old. After graduating high school, he traveled to Paris, where he developed his playing as well as his interest in Jazz and R&B. After returning to Los Angeles in 1963, he enrolled at UCLA as a French major and worked nights at a jazz club, where he "nurtured an intense desire to be a professional musician."

In 1964, Welch landed a job as a guitar player in an R&B band called Ivory Hudson and the Harlequins. A bi-racial band, the group played soul music in all-black clubs. They eventually changed their name to the Seven Souls, and competed for a "make or break gig" for a record deal with CBS, but lost out to Sly and the Family Stone. After the Seven Souls broke up in 1969, Welch and two others formed Head West and did shows in Europe until 1971, when a lawsuit left them all broke. It was then that a mutual friend, Judy Wong, told Bob that Fleetwood Mac was looking for a guitarist.

They all hit it off from the very beginning, and Welch became the first American to join Fleetwood Mac. He never even had a real audition. As Christine McVie remembers, "We wrote a lot together, me and Bob...He was the kind of guy that after dinner would sit down with a glass of wine and a huge cigar the size of a billiard cue and tell these amazing stories. He was a wonderful story-teller with a terrific sense of humor, so he and I hit it off well." Not only did Welch's musical contributions greatly enhance the band, but his 'California-hippie' personality gave a much needed boost to the band's self-confidence-- he was like a breath of fresh air. Mick Fleetwood went so far as to say that he "saved" the band. As Bob says, were traumatized because they'd gone from being one of the most successful bands around, to having two of their front men leave within a few months of each other."

Welch made five albums with Fleetwood Mac, Bare Trees, Mystery to Meand Heroes are Hard to Find. He was with the band when Danny Kirwan departed and saw the hiring (and eventual firing) of Bob Weston and Dave Walker. He stuck around during a year-long legal battle with the group's manager, Clifford Davis, over who 'owned' the name Fleetwood Mac. (Upon hearing that Bob Weston had been fired and the tour would be cut short, Davis had put together another band called Fleetwood Mac and had sent them on the road.) Once they were finally granted an injunction which prevented anyone else from operating under the name Fleetwood Mac, Welch and John McVie decided to assist Fleetwood in managing the group themselves. They relocated to L.A. and released Heroes are Hard to Find in 1974, which they thought would have to be a great success after all they had been through-- unfortunately, they were wrong.

Welch, who had stayed with the band longer than any previous guitarist, had reached the end of his rope. Marital difficulties with his wife Nancy didn't help matters, and he felt drained creatively; "I had come to the point where I didn't fee Bob Welch I had anything else to offer the band...Faced with the prospect of making another Fleetwood record, I wouldn't have known what to do. I had a certain type of thing that was liked, but it wasn't any great success...my attitude was that after four years of ups and downs, something had to give." That Christmas, Bob Welch told the band he was leaving.

Welch kept a low profile until 1976, when he reappeared as the leader of his new band, Paris. He made two albums with the group before taking on his own manager, Mick Fleetwood, and creating his own solo album, French Kiss, in 1977. The album was "primarily a quality pop-rock radio album bursting with singles potential, and comparable to the very best aspects of Mac's 'White Album' and Rumours." With some help from Christine McVie, Mick Fleetwood, and Lindsey Buckingham, he successfully re-released 'Sentimental Lady' (originally released in 1972 from the Bare Trees album) and had another hit with a song called 'Ebony Eyes' in 1978. Also assisting him on his albums was guitarist Todd Sharp.

Solo Append-

In September 1977, Welch released his first solo album, French Kiss (originally to have been called Paris 3), a mainstream pop collection featuring contributions from Fleetwood, Buckingham and Christine McVie. This album (ultimately certified platinum by RIAA) marked Welch's commercial apogee, peaking at #12 on the Billboard album chart in 1978. It yielded three hit singles: a revamped version of "Sentimental Lady" produced by Buckingham and McVie , the rocker "Ebony Eyes" ( featuring Juice Newton on backing vocals) and "Hot Love, Cold World". Welch followed up French Kiss with 1979's Three Hearts, an album that replicated the rock/disco fusion of French Kiss. It peaked at #20 (earning a RIAA gold certification) and spawned the hit "Precious Love", while the follow-up single "Church" also charted. From 1980 to 1981, he hosted a music video program, Hollywood Heartbeat. Welch released solo albums into the early 1980s (The Other One, Man Overboard, Bob Welch, and Eye Contact) with decreasing success. During this period, he partied with nouveau hard rock band Guns N' Roses (who rehearsed in his garage) and developed a cocaine and heroin addiction for less than a year before being hospitalized in the spring of 1985; according to Welch in 1999, "I was being a very bad boy, very decadent, very cynical, VERY stoned. It was not a good time."

The day he got out of detox, he was introduced to Wendy Armistead (an employee of Michael Viner and Deborah Raffin) by Taryn Power (Tyrone Power's daughter) and Tony Sales at the Central (now the Viper Room). Welch and Armistead were married in December 1985, and remained together as husband and wife and business partners until his death. They relocated to Phoenix, Arizona to maintain Welch's sobriety in 1986. Welch abstained from illegal drugs (including marijuana) for the rest of his life. Thereafter, he turned away from performing and recording and focused his attention on songwriting for others. In Phoenix, the Welches put together a short-lived group called Avenue M, who went on tour and recorded one song for a greatest hits compilation. They later moved to Nashville, Tennessee.

In 1999, Welch released an experimental jazz/loop based album, Bob Welch Looks at Bop. He followed this up in 2003, with His Fleetwood Mac Years and Beyond, which contained new recordings of songs he originally recorded with Fleetwood Mac, as well as some solo hits. In 2006, he released His Fleetwood Mac Years and Beyond 2, which mixed a half-dozen new compositions, along with a similar number of his Mac/solo remakes. He released more CDs with Fuel Records in 2008, 2010, and 2011. Welch appeared as an avatar named BobWelch Magic in 2008 performing solo acoustic favorites and hits live for 30 minutes, in a show with Von Johin (musician/publisher Mike Lawson) and Cypress Rosewood (musician Tony Gerber) in the virtual world of Second Life streaming live over the internet into the Gibson Island virtual stage from Lawson's studio.

Bob currently lives in Nashville, Tennessee and recently released a track on Mike Lawson's CD, Ticket to Fly. In the fall of 1999, Bob released his first new album since Eye Contact, Bob Welch Looks At Bop.

Updated-

On June 7, 2012, at the age of 66, Welch committed suicide in his Nashville home at around 6:00AM. He was found by his wife, Wendy, with a self-inflicted gunshot wound to the chest; a nine-page suicide note and love letter had been written to Wendy. According to her, Welch had undergone spinal surgery three months earlier, but doctors told him that he would not fully recover.

He was in serious pain and he did not want his wife to have to care for an invalid. Also, she believed that the pain medication pregabalin (Lyrica), which he had been on for six weeks, may have contributed to his death. Bob's wife and manager, Wendy, passed away on November, 28, 2016, in their home after a battle with COPD and heart disease. She was also 66 years young.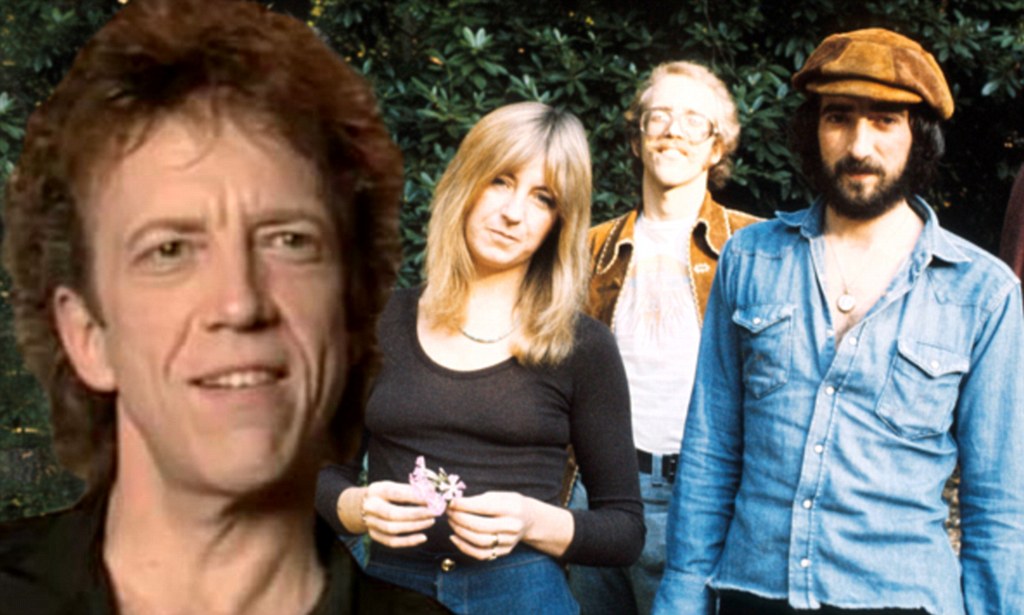 SHE IS RADIO FLORIDA-- WSHE MIAMI / FT LAUDERDALE | SHE FLORIDA RADIO | SHE MIAMI RADIO | SHE INTERNET RADIO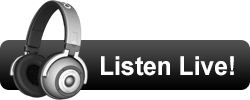 WSHE MIAMI / FT LAUDERDALE
SHES ONLY ROCK'N ROLL RADIO
SHE103 RADIO STATION
SHE FLORIDA RADIO STATION
SHE MIAMI RADIO STATION
SHE INTERNET RADIO STATION
SHE WEB RADIO STATION