SHE IS RADIO FLORIDA-- WSHE MIAMI / FT LAUDERDALE | SHE FLORIDA RADIO | SHE MIAMI RADIO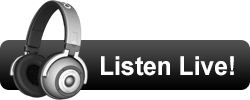 Carlos Santana was born in the Mexican village of Autlan, and was introduced to traditional Mexican music by his father José, an accomplished violinist. The family moved to Tijuana in 1955, where Carlos began to play the guitar, studying and emulating the sounds he heard on the radio. As much as he was inspired by the early training he received from his father in traditional musical form and theory, Carlos soon realized his dream was to break free and play rock 'n roll. He began performing with local bands like "The T.J.s", adding his own personal flair to the popular songs of the 1950s. As he continued playing with different bands up and down the 'Tijuana Strip,' Carlos began to hone his skills and invent his now familiar sound.

In 1961, he moved Stateside to San Francisco, joining his family, who had relocated there the previous year. Destiny had most certainly brought Carlos to the right place at the right time, planting him smack in the middle of the of the burgeoning and hugely influential Bay Area music scene, as well as in an era-defining melting pot of cultural, political, and artistic change. In this climate, Carlos continued to evolve his unique, genre-bending style, and in 1966, he took his music to the people with the debut performance of "the Santana Blues Band". For the next two years, the group was swept up in a whirlwind of acclaim and popularity that carried them from Bill Graham's historic Fillmore West to the main stage at Woodstock, where on August 16, 1969, the Santana band's gale-force Latin-flavored rock was delivered to the masses.

In 1969, the band released its first album, entitled simply "Santana". The single "Evil Ways" helped the disc to reach double-platinum status and was followed in 1970 by "Abraxas" which featured 'Black Magic Woman' and 'Oye Como Va.' The hit albums kept coming with 1971's "Santana III" featuring 'Everything's Coming Our Way' and the 1974 Columbia Greatest Hits package.

As an established hit maker, Carlos was chosen to score the feature film "La Bamba", and participated in 1987's Rock 'n Roll Summit, the first-ever joint US-Soviet rock concert, as well as a 1988 tour with great jazz saxophonist Wayne Shorter.

The Santana Band was the first to earn CBS Record's "Crystal Globe Award" for sales of more than five million albums internationally. Carlos has been voted Best Pop-Rock Guitarist multiple times in Playboy Magazine's annual Reader's Poll. He received a 1988 Grammy for Best Rock Instrumental Performance and was the subject of a special Recording Academy (NARAS) tribute concert during the 1996 Grammy Awards, in conjunction with his induction into the Hollywood Rock Walk. He's received ten Bay Area Music Awards, including six Best Guitarist and three Musician Of The Year nods. That same year, he was named Latino Music Legend of the Year by the Chicano Music Awards. Also in 1996, Billboard Magazine bestowed Carlos with the Century Award, their highest honour for lifetime creative achievement, and in 1998, he was immortalized in the entertainment world with a star on the Hollywood Walk of Fame.

Carlos Santana has also contributed his talents to the benefit of numerous charitable causes, among them Blues For Salvador, San Francisco Earthquake Relief, Tijuana Orphans, Rights Of Indigenous Peoples, and education for Latin youth in association with the Hispanic Media & Education Group. He's received numerous civic and humanitarian commendations over the years.

In 1999, Santana signed with Arista Records, where Carlos was reunited with mentor Clive Davis, thirty years after originally signing his very first major label contract with the executive at Columbia in 1969. Their first effort was "Supernatural", the 36th album of Santana's career.

"Supernatural" has sold in excess of ten million copies, and has been officially certified 'Dectillion Platinum' - Diamond Status, by the R.I.A.A. It won nine Grammys at the 42nd Annual Grammy Awards in February 2000, including Album Of the Year, Best Rock Album, and Record Of The Year and Song Of The Year for 'Smooth', Santana's unforgettable collaboration with alternative-rock favourite, Matchbox Twenty's Rob Thomas. In 1999 anyone on the planet with a radio couldn't help but feel the sultry groove of this Latin flavoured, mid-tempo rock masterpiece. Carlos explains that "Some songs are just like tattoos for your brain. You hear them and they're affixed to you". 'Smooth' proved its staying power with a record 12 consecutive weeks at #1 on Billboard's Hot 100 chart, making it the longest running #1 single of 1999.

Supernatural's second single, 'Maria, Maria', is an infectious Spanish-textured stroll, fusing Latin, African and pan-Caribbean sounds. Its multi-genre appeal won it ten weeks in the top slot on the Hot 100 as well as a Grammy for Best Performance By A Duo or Group With Vocals. The album also guest stars multiple-Grammy winning artist Lauryn Hill, the legendary Eric Clapton, Dave Matthews, Everlast, Eagle Eye Cherry, and Maná, among others. "Supernatural" bridges cultural, generational and musical realms, forging multi-dimensional, multi-cultural creative partnerships.

Carlos says that "Every musician who participated was on the same wavelength and artistic energy as I was. Supernatual is a beautiful example of synchronicity, making it was a truly glorious experience."

At the beginning of the new millennium, Carlos Santana was at the pinnacle of a remarkable recording and performing career. Carlos' music has spanned five decades, outlasted countless musical trends, sold more than fifty million albums, played live to upwards of thirty million fans, and garnered countless awards and honours, including a 1998 induction into the Rock 'n Roll Hall Of Fame. In 2003, Rolling Stone magazine listed Carlos Santana at number 15 on their list of the 100 Greatest Guitarists of All Time.

On April 21st, 2005, Carlos became the first songwriter designated a BMI Icon at the organization's Latin Awards. The honor is presented to a creator who has been "a unique and indelible influence on generations of music makers." In early '05, Herbie Hancock had approached Santana to collaborate on another album in the style of "Supernatural". The LP "Possibilities" was released on August 30th of that year and features Carlos Santana and Angélique Kidjo on "Safiatou". Later that year, fellow Latin star Shakira invited Santana to play the Soft Rock guitar ballad "Illegal" on her second English-language studio album, "Oral Fixation Vol. 2". Santana's 2005 album, "All That I Am" was made up mostly of collaborations with other artists. The first single, "I'm Feeling You" was again with Michelle Branch And The Wreckers. Other contributions were made by Steven Tyler of Aerosmith, Kirk Hammett from Metallica, Hip-Hop / Reggae artist Sean Paul and R&B singer Joss Stone.

In April and May 2006, Santana toured Europe, where he featured his son Salvador Santana's band as his opening act. In 2007, Carlos appeared, along with Sheila E. and José Feliciano, on Gloria Estefan's tune "No Llores", from the album "90 Millas". He also teamed again with Chad Kroeger for the hit single "Into the Night". On a personal note, his wife of 34 years, Deborah, filed for divorce on October 19th, citing "irreconcilable differences".

In '08, Santana began working with his friend, Marcelo Vieira, on his solo album "Marcelo Vieira's Acoustic Sounds", which was released near the end of the year. Carlos Santana performed on the 2009 American Idol finale with the Top 13 Finalists, which also included Kiss, Queen and Rod Stewart. On July 8th of '09, Carlos appeared at the Athens Olympic Stadium with his ten member band as part of his Supernatural Santana - A Trip through the Hits European tour. On July 10th he appeared in front of 20,000 people at Philip II Stadium in Skopje, in the Republic of Macedonia. In September of that year, he was featured as a playable character in the music video game Guitar Hero 5.

Carlos became engaged to Cindy Blackman after proposing to her during a concert at Tinley Park in Chicago, Illinois on July 9th, 2010. The two were married in December and took up residence in Marin County, California. Santana was scheduled to begin a two-year run at the specially re-configured House of Blues at the Mandalay Bay Resort And Casino in Las Vegas beginning in May 2012.

In mid-May, 2014, Santana's first Spanish-language album, "Corazon", debuted at #1 on Billboard's Top Latin Albums chart, selling over 22,000 units. That was enough to push the collection to #9 on the Hot 200 Album Chart, giving him his 13th top 10 on that list dating back to 1969 when the act's self-titled LP peaked at #4. Not only is Carlos Santana a celebrated musician, but in July of 2015 he became an award winning author when his autobiography, The Universal Tone: Bringing My Story to Light, became a recipient of the 2015 American Book Award. Published the previous November, the book traces his journey from his teenage years playing the strip bars in Tijuana to becoming one of the world's most prolific Rock guitarists.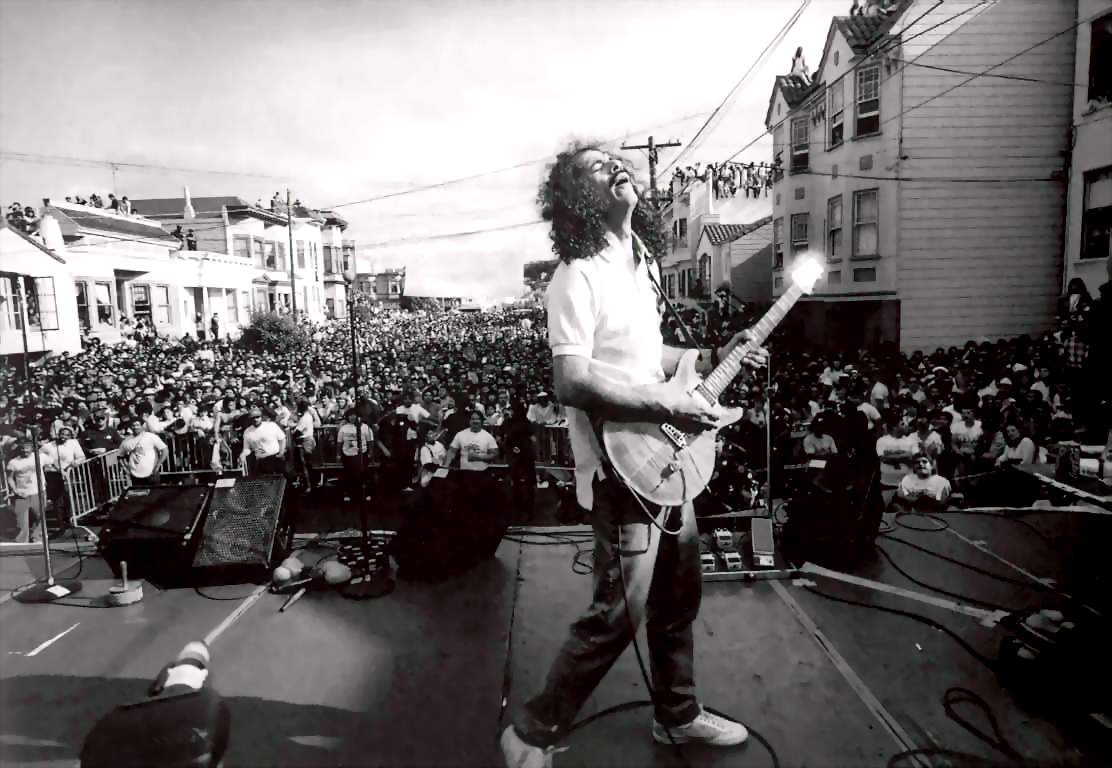 Be sure to visit WSHE Miami / Ft Lauderdale Radio Online SHE SOUTH FLORIDA RADIO

SHE IS RADIO FLORIDA-- WSHE MIAMI / FT LAUDERDALE | SHE FLORIDA RADIO | SHE MIAMI RADIO