SHE IS RADIO FLORIDA-- WSHE MIAMI / FT LAUDERDALE | SHE FLORIDA RADIO | SHE MIAMI RADIO | SHE INTERNET RADIO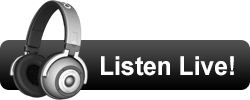 Eric Patrick Clapton was born on March 30, 1945, in Surrey, England. He was the illegitimate son of Patricia Molly Clapton and Edward Fryer, a Canadian soldier stationed in England. After W.W.II, Fryer returned to his wife in Canada, Patricia left Eric in the custody of his grandparents, Rose and Jack Clapp. (The surname Clapton is from Rose's first husband, Reginald Cecil Clapton.) Patricia moved to Germany where she eventually married another Canadian soldier, Frank McDonald.

Eric, who was called "Ricky" by his grandparents, was a quiet and polite child, an above average student with an aptitude for art. He was raised believing that his grandparents were his parents and his mother was his sister, to shield him the stigma that illegitimacy carried with it. The truth was eventually revealed to him at the age of nine by his grandmother. Later, when Eric would visit his mother, they would still pretend to be brother and sister.

As an youngster, Clapton's first exposure to rock and roll was a Jerry Lee Lewis appearance on British television. Lewis' explosive performance, coupled with young Eric's emerging love of the blues and American R&B, inspired him to learn to play guitar. Eric enrolled at the Kingston College of Art, but was soon expelled for playing guitar in class.

At seventeen, he took a job as a manual labourer and spent most of his free time playing the electric guitar he persuaded his grandparents to purchase for him. In time, Clapton joined a number of British blues bands, including the Roosters and Casey Jones, and eventually rose to prominence as a member of the Yardbirds, whose line-up would eventually include all three British guitar heroes of the sixties: Clapton, Jimmy Page and Jeff Beck. The group became a sensation for their blues-tinged rock, as did the budding guitar virtuoso Clapton, who earned the nickname "Slowhand" because his forceful string-bending often resulted in broken guitar strings, which he would replace onstage while the crowd engaged in a slow hand-clapping.

Despite the popularity of the band's first two albums, "Five Live Yardbirds" and "For Your Love", Clapton left in 1965 because he felt the band was veering away from blues in favour of a more commercially viable pop focus. He joined John Mayall's Bluesbreakers and his talent blossomed at an accelerated rate. He quickly became the defining musical force of the group. "Clapton is God" was the hue and cry of a fanatic following that propelled the band's Bluesbreakers album to No. 6 on the English pop charts.

Clapton parted company with the Bluesbreakers in mid-1966 to form his own band, "Cream", with bassist Jack Bruce and drummer Ginger Baker. With this line-up, Clapton sought "to start a revolution in musical thought, to change the world, to upset people and to shock them." His vision was more than met as Cream quickly became the pre-eminent rock trio of the late sixties. On the strength of their first three albums (Fresh Cream, Disraeli Gears, and Wheels of Fire) and extensive touring, the band achieved a level of international fame approaching that of the Rolling Stones and the Beatles and Clapton became even more almighty in the minds of his fans. Drug abuse and inflated egos eventually led to a split of the band and to a farewell tour in 1968 as well as the release of the Goodbye album in 1969.

Early in 1969, Clapton united with Baker, bassist Rick Grech, and Steve Winwood, formerly of The Spencer Davis Group and Traffic, to record one album as Blind Faith, rock's first "supergroup." In support of their self-titled album, Blind Faith set out on a sold-out, twenty-four-city American tour, the stress of which resulted in the demise of the band less than a year after its inception.

Clapton kept busy for a time as an occasional guest player with Delaney and Bonnie, the husband-and-wife team that had been Blind Faith's opening act during their tour. A disappointing live album and the single, "Never Ending Love" were released in 1970, as was Clapton's self-titled solo debut. That album featured three other musicians--bassist Carl Radle, keyboardist Bobby Whitlock, and drummer Jim Gordon, from Delaney's band, and yielded a modest pop hit with Clapton's version of J.J. Cale's "After Midnight." The four eventually called themselves Derek and the Dominos, and recorded Clapton's double album "Layla and Other Assorted Love Songs", with the added contribution of slide guitarist Duane Allman. An anguished lament of unrequited love, "Layla" was inspired by a difficult love triangle between Clapton, his close friend George Harrison, and Harrison's wife Pattie (she and Clapton eventually married in 1979 and divorced in 1988). Unfortunately, personal struggles and career pressure on the guitarist led to a major heroin addiction. Derek and the Dominos crumbled during the course of an American tour and an aborted attempt to record a second album.

Clapton withdrew from the spotlight in the early seventies, wallowing in his addiction and then struggling to conquer it. Following the advice of the Who's Pete Townsend, he underwent a controversial but effective electro-acupuncture drug treatment and was fully rehabilitated. He rebounded creatively with a role in the film version of Townsend's rock opera, Tommy, and with a string of albums, including the reggae-influenced 461 Ocean Boulevard, which yielded a chart-topping single cover of Bob Marley's "I Shot the Sheriff." Some critics and fans were disappointed by Clapton's post-rehab efforts, feeling that he had abandoned his former guitar-heavy approach in favour of a more laid-back and vocal-conscious one.

"Just One Night", Clapton's 1980 live album, reminded fans just exactly who their guitar hero was, but unfortunately, this period marked Clapton's slide into a serious drinking problem that eventually hospitalized him for a time in 1981. He experienced a creative resurgence after overcoming his alcoholism, releasing a string of consistently successful albums - "Another Ticket" (1981), "Money and Cigarettes" (1983), "Behind the Sun" (1985), "August" (1986), "Journeyman" (1989) and turning his personal life around. Though some say Clapton never regained the musical heights of his heroin days, his legend nevertheless continued to grow. That he was a paragon of rock became more than apparent when Polygram released a rich four-CD retrospective of his career, "Crossroads", in 1988; the set scored Grammy awards for Best Historical Album and Best Liner Notes.

In late 1990, the fates delivered Clapton a terrible blow when guitarist Stevie Ray Vaughan and Clapton road crew members Colin Smythe and Nigel Browne - all close friends of Clapton's - were killed in a helicopter crash. A few months later, he was dealt another cruel blow when Conor, his son by Italian model Lori Del Santo, fell forty-nine stories from Del Santo's Manhattan high-rise apartment to his death. Clapton channelled his shattering grief into writing the heart-wrenching, 1992 Grammy-winning tribute to his son, "Tears in Heaven". (Clapton received a total of six Grammys that year for the single and for the album "Unplugged".)

In 1994, he began once again to play traditional Blues; the album "From the Cradle" marked a return to raw Blues standards and it hit with critics and fans. Clapton showed no signs of slowing down: in February of 1997 he picked up Record of the Year and Best Male Pop Vocal Performance Grammys for "Change the World" from the soundtrack of the John Travolta movie Phenomenon. In 1998, Clapton, a recovering alcoholic and drug addict, founded the Crossroads Centre, a medical facility for recovering substance abusers. The year 2000 saw Clapton's "My Father's Eyes" climb to #16 on the Billboard Airplay chart, to score yet another hit for the legendary guitarist. In 2004, he was awarded a CBE (Commander of the Most Excellent Order of the British Empire) for his services to music, in a ceremony at Buckingham Palace.

In 2005, Eric reformed Cream with Ginger Baker and Jack Bruce for four shows at London's Royal Albert Hall, the same venue where their farewell shows took place 37 years earlier. In October of that same year, the trio performed three more concerts at New York's Madison Square Garden. The London shows were released on CD and DVD in late 2005. In 2006, he was honored with a Lifetime Achievement Grammy as a member of Cream. In October, 2007, Eric's autobiography, Clapton, was published in twelve languages and topped best-seller lists around the world.

Following his 70th birthday series of shows at London's Royal Albert Hall, Clapton's concerts were scheduled to hit movie theaters worldwide in September, 2015. In mid-February, 2016, he announced his 23rd solo album, "I Still Do", would be released on May 20.

In his 40-year-plus career, Eric Clapton has rolled up plenty of honors - numerous hits, 19 Grammys and becoming the first musician inducted three times into the Rock and Roll Hall of Fame.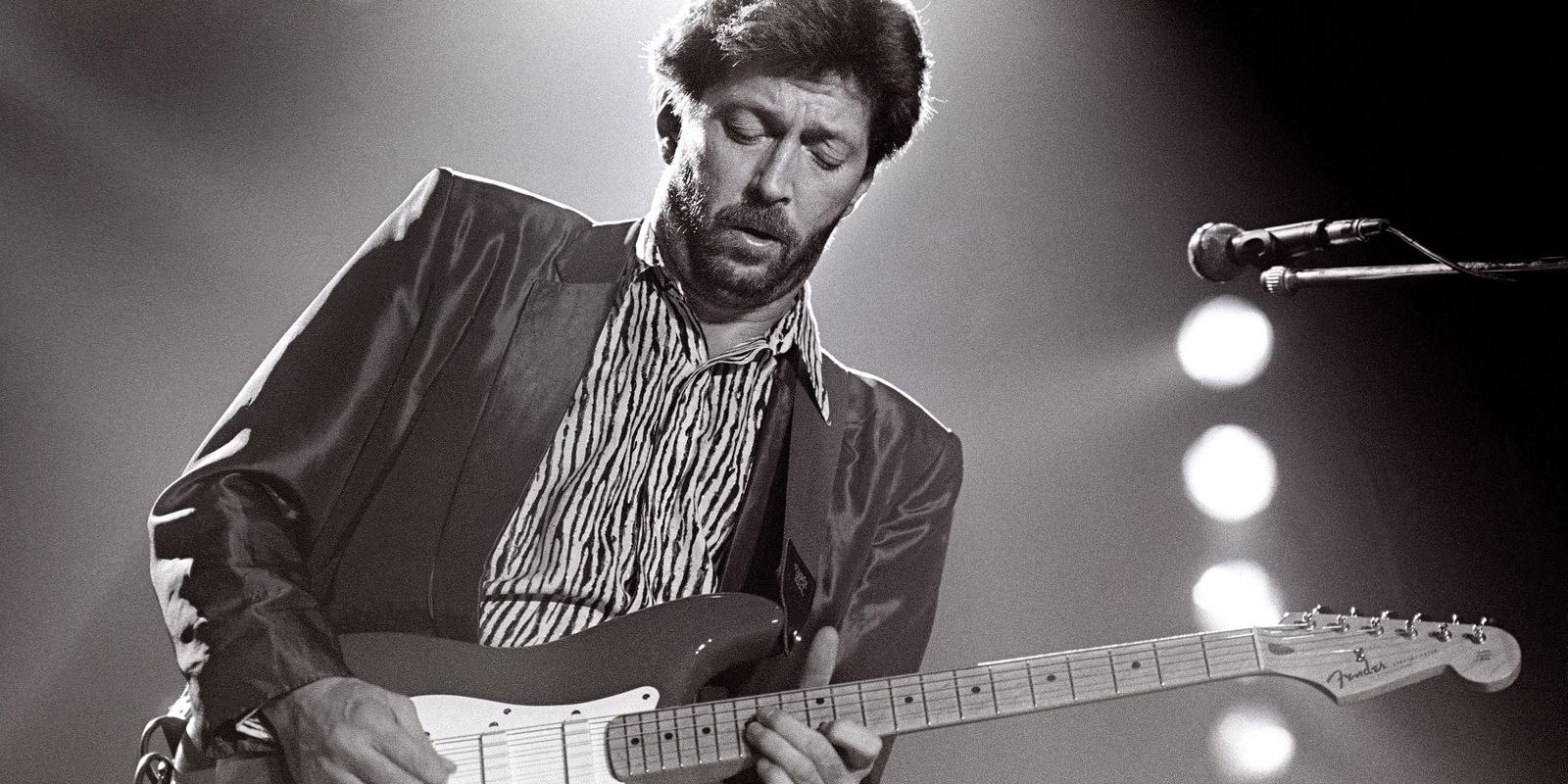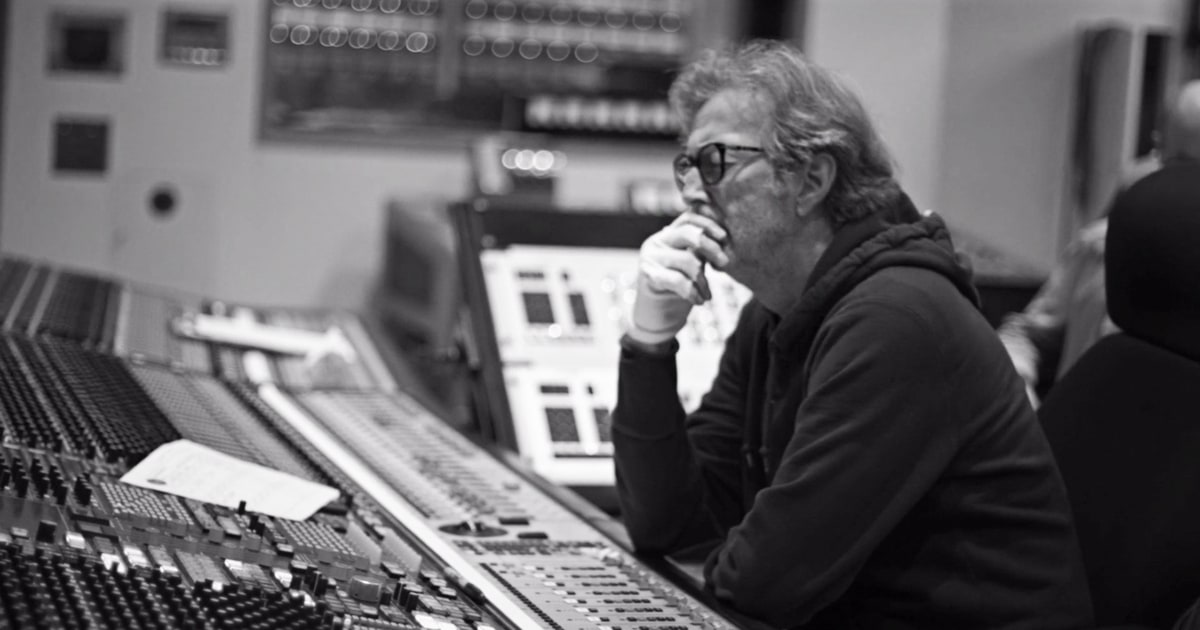 Be sure to visit WSHE Miami / Ft Lauderdale Radio Online SHE SOUTH FLORIDA RADIO
SHE IS RADIO FLORIDA-- WSHE MIAMI / FT LAUDERDALE | SHE FLORIDA RADIO | SHE MIAMI RADIO | SHE INTERNET RADIO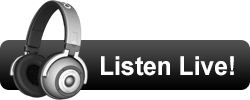 WSHE MIAMI / FT LAUDERDALE
SHES ONLY ROCK'N ROLL RADIO
SHE103 RADIO STATION
SHE FLORIDA RADIO STATION
SHE MIAMI RADIO STATION
SHE INTERNET RADIO STATION
SHE WEB RADIO STATION