SHE IS RADIO FLORIDA-- WSHE MIAMI / FT LAUDERDALE | SHE FLORIDA RADIO | SHE MIAMI RADIO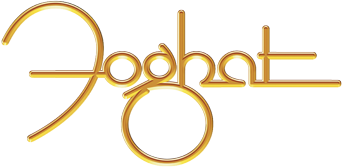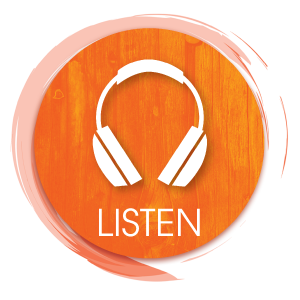 Before forming Foghat, guitarist / vocalist "Lonesome" Dave Peverett, bassist Tony Stevens and drummer Roger Earl spent three years with the British Blues band Savoy Brown. In early 1971, the trio decided it was time to strike out on their own and recruited guitarist Rod Price to form a new group. As they began to stir interest in their hometown of London, England, Bearsville Records founder Albert Grossman brought the still-unnamed band into a recording studio to lay down some initial tracks with producer Todd Rundgren. Unfortunately, the pairing didn't pan out and the effort was scrapped, although some of the tracks that Rundgren recorded with the group were included on their debut album. Musician / producer Dave Edmunds ultimately headed up the band's first LP in 1972. On the eve of the album's completion, the band still hadn't decided on a name. Brandywine, Track and Hootch had been considered and rejected. Finally, Foghat, a nonsense word that Dave Peverett had made up in a childhood game, was chosen.

Foghat's self-titled debut LP reached #127 on the US album charts, with the single "I Just Want To Make Love To You" gaining them limited air play. The band quickly followed this up by recording and releasing "What A Shame", which got as far #82 on the Billboard Hot 100. Produced by Edmunds, "What A Shame" would later be included in remixed form on their second album, "Foghat" (aka "Rock & Roll"). The "Rock & Roll" LP was produced by Tom Dawes, following several disappointing sessions with Edmunds. Formerly with The Cyrkle (of "Red Rubber Ball" fame), Dawes brought a more mainstream touch to Foghat's studio approach. The album's cover, dreamed up by filmmaker Robert Downey, featured a photo of a rock and a roll in place of a title. It proved to be a visual pun that not everyone understood. Dawes was also hired to produce Foghat's 1974 album, "Energized", which included an R&B-flavored remake of Buddy Holly's "That'll Be The Day". Though "Energized" went on to reach gold status in the U.S., the band was never happy with its production. "Tom Dawes was really talented, but his musical tastes differed from ours," Peverett said. "We wanted someone who understood the feeling of our music a little more."

The band found such a producer in Nick Jameson, who had joined the Bearsville staff when Todd Rundgren worked with Nick's band American Dream. From there, Jameson became an engineer, remixing some tracks on the "Foghat" album. He returned to produce and engineer the group's "Rock And Roll Outlaws" LP, which produced the track "Dreamer" in 1974. At this point in their career, Foghat had a fairly spotty track record. The success of "Energized" was not matched by "Rock And Roll Outlaws", leaving the band with doubts about their future. Foghat continued to tour the US, mostly as an opening act. With four albums under their belts, they found themselves a mid-level band playing Rock / Blues to an audience that had moved away from such earthy sounds.

Foghat's fortunes began to turn around with the 1975 LP "Fool For the City", which was their first album to go platinum and introduced them to US Top 40 radio with the #20 hit, "Slow Ride". Later that year, bassist Tony Stevens was replaced by Nick Jameson, who used his guitar skills to master bass after several weeks of intensive practice. The revamped Foghat had finally reached the big leagues, though not without some artistic sacrifices. "I think we started painting ourselves into a corner with "Fool For The City", Peverett would later say. "There was pressure to come up with another 'Slow Ride".

After the '75 tour, Nick Jameson left the group to pursue a solo career, which later evolved into acting. He went on to well over 100 film credits, including The Critic, 24, Lost and was the voice of Palpatine in Star Wars: Clone Wars. He was replaced in 1976 by veteran bassist Craig MacGregor, whose hard-driving approach to playing bass reflected Foghat's increased emphasis on simple, aggressive Boogie-Rock numbers. "Slow Ride became a trademark song for us, and that was where the music headed," Peverett said. "The band's sound got bigger. We were playing larger venues and that sort of influenced our stuff. We wanted songs that would work in front of big audiences."

The 1976 LP "Night Shift" spawned the #34 hit "Drivin' Wheel", as well as "I'll Be Standing", which stalled at #67. The album was produced by ex-Edgar Winter Group member Dan Hartman, who helped to steer Foghat even further in a commercial, airplay-oriented direction.

The band's biggest commercial success came in the form of 1977's "Foghat Live", which sold over two million copies. The Nick Jameson effort captured the band at the height of their Boogie Monster phase. From the lofty intro to "Fool For The City" to an extended version of "Slow Ride", the album became the band's biggest seller. The live version of "I Just Want To Make Love To You" was released as a single and reached #33 on the Billboard chart. A 1972 studio version had only reached #83. "Foghat Live" went on to earn double platinum status. "I thought a live album would do well," says Peverett. "It pushed us even further. That was as big as we ever got."

The band's next studio album, 1978's "Stone Blue" saw them paired with producer Eddie Cramer, who had previously engineered recordings for Jimi Hendrix and Led Zeppelin. The Cramer / Foghat mix was a tension filled partnership that may have helped to give the album an added edge. The album's title track reached #36 in the US and a cover version of Robert Johnson's "Sweet Home Chicago" reasserted the band's Blues credentials. "Stone Blue" went Gold, as did the band's 1979 LP "Boogie Motel", which included their second highest charting single, "Third Time Lucky", which reached Billboard's #23 spot.

The 1980 album "Tight Shoes", recorded in more of a Punk and New Wave style, featured a single called "Stranger In My Home Town", which could only manage to reach #81. Despite the band's earlier success, Rod Price had grown unhappy with the group's constant touring schedule and their shift towards a more New Wave influenced Pop direction. He left the band in November 1980, and after months of auditions, was replaced by guitarist Erik Cartwright in February 1981.

Cartwright came onboard just in time to record on "Girls To Chat & Boys To Bounce", which was produced by Nick Jameson. Unfortunately, tracks like "Live Now - Pay Later", failed to win Foghat many new converts. Craig MacGregor quit the band in 1982 and Nick Jameson returned to play on "In the Mood For Something Rude", an album of mostly R&B covers that failed to impress anybody but the most die hard Foghat fans. The band's record sales had begun to slip and their last album for the Bearsville label, "Zig-Zag Walk" in 1983, could only manage a brief stay on the Billboard Hot 200 album chart and peaked at #192. Nick Jameson was replaced by Kenny Aaronson in 1983, but he was forced to leave after a brief stay for medical reasons. Aaronson was replaced by Rob Alter, former guitarist for the Ian Hunter Group, who also had to leave for medical reasons the following year. Alter was replaced by returning alumni Craig Macgregor who brought along multi instrumentalist Jason "Bakko" Bakken.

Foghat continued to tour until early 1985, when Lonesome Dave retired to England after some 16 years on the road. The remaining members, Roger Earl, Erik Cartwright and Craig MacGregor took a brief break and along with Jim Robarge on organ and piano, reunited as The Kneetremblers. Billed as "formerly Foghat", The Kneetremblers played R&B until 1986 when Robarge left the group and was replaced by Eric "EJ" Burgeson on guitars. A few months later, The Kneetremblers, citing both fan pressure and Burgeson's knowledge of the material, began touring as Foghat. This band later became commonly known as "Roger Earl's Foghat."

Roger Earl's Foghat went through a revolving door of players over the next few years. Craig MacGregor continued until the end of '86, when he departed for a solo career. He was replaced by Erik's brother Brett Cartwright, who stayed until 1989 and was subsequently replaced by Jeff Howell. Also departing in 1989 was Eric "EJ" Burgeson, who left to join Craig MacGregor's band. Burgeson was replaced by Phil Nudelman who in turn left in 1990 and was replaced by Billy Davis. The final replacement being Dave Crigger, who replaced Jeff Howell on Bass in 1992.

In 1990, Dave Peverett reactivated his own version of Foghat known as "Lonesome Dave's Foghat" with all new players including original Wild Cherry guitarist Brian Bassett, former Hall and Oates members, drummer Eddie Zyne and bassist Stephen Dees and later, bassist Riff West, who had played for Molly Hatchet for ten years. Lonesome Dave's Foghat also included some performances by Rod Price.

The two versions of Foghat toured separately from 1990 until 1993, when the original Foghat was reformed after Tony Stevens and Rod Price rejoined and things were patched up between Dave Peverett and Roger Earl.

Rod Price, Tony Stevens, Roger Earl and Lonesome Dave Peverett, the original founding band members, toured in support of their studio CD, "Return Of The Boogie Men" and a follow-up live CD "Road Cases" (with Bryan Basset replacing Rod Price in 1999) until Lonesome Dave's untimely death from cancer on February 7th, 2000. After some time spent mourning, the band soldiered on with a new line-up, adding Charlie Huhn on vocals and after two years of touring released "Family Joules" in 2002.

Foghat toured for the next few years and issued "The Official Bootleg DVD, Volume 1" in 2004. Rod Price died on March 22, 2005 from a head injury sustained in a fall down a flight of stairs precipitated by a massive heart attack. Later that year, Tony Stevens was replaced again by Craig MacGregor. In 2006, a follow up to the best-selling "Live" album was released - "Live II" and in 2008, Foghat criss-crossed the United States with a full touring schedule

By 2010, Foghat consisted of Roger Earl, Charlie Huhn, Craig MacGregor and Bryan Bassett. At a concert during the Summer of 2010, former Rainbow drummer Bobby Rondinelli had temporarily replaced Roger Earl while Roger was recovering from surgery. At another Foghat concert during the Summer of 2010, after Roger Earl returned to the band, bassist Jeff Howell had temporarily replaced Craig MacGregor because of an illness. In 2011, MacGregor was back in the fold, and a full slate of tour dates was scheduled across the United States and Canada for 2012.

Be sure to read Radio WSHE-SHE Interview with Roger Earl



Be sure to visit WSHE Miami / Ft Lauderdale Radio Online SHE SOUTH FLORIDA RADIO

She Radio Plays Classic Rock Like Foghat Band, Foghat Band Bios Page. She Radio is Florida's Internet Streaming Radio Station, She Florida Radio aka WSHE Miami Ft Lauderdale. She Radio Florida - Miami Rock Radio - She Florida Radio Station - Florida Rock Radio - Classic Rock Florida - Album Rock Radio - South Florida Radio She Florida Radio Dee Jays like Randy Thomas - Sonny Fox - Corey James - Robyn Martin - Skip Herman - Jim Mcbean - Gary Martin - Mith Phillips Listen to She Florida Radio Station Internet Radio Now on This Page, We are the Official She Radio Station of Florida, She Florida Radio She Florida Radio is Currently Broadcasting in Ultra High Def, She Radio Streams in HD, Miami Rock and Roll, Florida Rock and Roll, Shes Only Rock'n Roll, She 103 Radio She Internet Radio - She Miami Radio - She Web Radio - She Radio - She Florida Radio - She Radio Station - She 103 Radio She Florida Radio Attracts Hundreds of Listeners Daily, She Florida Radio Station Plays Deeep Album Cuts of Classic Rock and Roll Music Here On She Florida Radio, You Won't Hear The Same Old Over-Played Main Stream Radio from The 1970s and 1980s, She Florida Radio Plays Bands Like; The Cars, Eric Clapton She Florida Radio Station - Classic Rock Miami Radio - Miami Rock Radio Station - She Radio Miami Florida - She Radio Ft Lauderdale Florida - She Radio South Florida She Radio is Florida's Internet Streaming Radio Station, She Radio aka WSHE Miami Ft Lauderdale.

WSHE MIAMI / FT LAUDERDALE
SHES ONLY ROCK'N ROLL RADIO
SHE103 RADIO STATION
SHE FLORIDA RADIO STATION
SHE MIAMI RADIO STATION
SHE INTERNET RADIO STATION
SHE WEB RADIO STATION
CLASSIC ROCK MIAMI RADIO
SHE IS RADIO FLORIDA-- WSHE MIAMI / FT LAUDERDALE | SHE FLORIDA RADIO | SHE MIAMI RADIO