SHE IS RADIO FLORIDA-- WSHE MIAMI / FT LAUDERDALE


During the progressive music revolution in the late 60s, one of the most surprising successes was that of Iron Butterfly. The band was formed by Doug Ingle, who added Ron Bushy, Lee Dorman and briefly, Danny Weiss. Together, they were arguably the first to amalgamate the terms 'heavy' and 'rock', following the release of their debut album called "Heavy" in 1968. Later that same year, Weis left the band and guitarist Erik Braunn stepped in.

When Iron Butterfly relocated from San Diego to Los Angeles, the band started to gain a live following and soon was gigging with the likes of The Doors and Jefferson Airplane.

On September 7, 1968, Iron Butterfly's second effort entered the charts with what was to become its signature album, "In-A-Gadda-Da-Vida". The 17-minute title track of that album was one of the pioneer songs that spurned the popularity of extended jams in progressive rock. The album became a multi-million-seller and was for a number of years the biggest-selling item in Atlantic Records' catalogue. The album also became the record industry's first platinum disc, selling over 4 million copies. It contained everything a progressive rock fan could want, - neo-classical organ with Far East undertones, a solid beat, screeching guitar parts, barbed-wire feedback and an long drum solo. A singles version of the song hit No. 30 on the U.S. national charts. Magnificently overwrought at the time, the intervening years have been less kind to its standing.

The follow-up, "Ball", was less of a success, despite being a better collection of songs, notably the invigorating 'It Must Be Love' and the more subtle 'Soul Experience'. Braunn departed after a weak live album and was replaced by two guitarists: Larry 'Rhino' Rheinhart and Mike Pinera. However, no further success ensued. "Metamorphosis" was a confused collection, recorded when the band was disintegrating, and in 1971, the band split up.

They re-formed in the mid-70s, with a new line-up of Ron Bushy and Eric Brann joined by bassist Phil Kramer and Howard Reitzes delivering two disappointing albums. A very brief semi-reunion in 1978, enlisting Jimi Henderson on vocals and bassist Keith Ian Ellis, imploded during a tour of Germany, when Ellis was found dead in a motel room.

Ten years later, all of the original members got together for the Atlantic Recording Corporation's 40th anniversary concert and celebration, appearing on stage along with the surviving members of Led Zeppelin, and with Aretha Franklin among many other acts of the company's roster.

Another re-formation, this time in 1992, was masterminded by Mike Pinera. A new version of 'In-A-Gadda-Da-Vida' was recorded and Pinera recruited Dorman and Bushy for extensive touring in the USA.

By 1993, the legendary "In-A-Gadda-Da-Vida" album had sold an astonishing 25 million copies and in 1995, the band re-formed once more for an anniversary tour.

On February 12, 1995, bassist Phil Kramer, who took Lee Dorman's place when Iron Butterfly re-formed in 1975, disappeared after calling police and threatening suicide. He was never heard from again, which led to a massive search and many news reports, talk show topics including an episode of Oprah, and even a segment on Unsolved Mysteries some years later. His body was found in a canyon in the Santa Monica Mountains, on May 31st, 1999, over four years later. At the time of his death, he was 42.

In 1997, Iron Butterfly re-formed again, this time with originial members Doug Ingle, Lee Dorman and Ron Bushy being joined by Eric Barnett and Derek Hilland. The band enjoyed a highly successful tour of Europe and had planned a new CD that never got off the ground.

On July 28th, 2003, guitarist Erik Braunn died of cardiac arrest in Los Angeles at the age of 52. In December, 2005, keyboardist Martin Gerschwitz and guitarist Charlie Marinkovich joined Lee Dorman and Ron Bushy for yet another edition of Iron Butterfly, who continued to tour.

On September 12th, 2010, Iron Butterfly received a Lifetime Achievement Award at the 20th Annual San Diego Music Awards. A little over a year later, Rhino Records released "Iron Butterfly: Filmore East 1968", a double CD recorded at the Fillmore East on April 26 and 27, 1968.

On January 2nd, 2012, former Iron Butterfly guitarist Larry "Rhino" Reinhardt passed away at the age of 63. For that upcoming Spring, the band was booked for a busy tour across Europe. Sadly, bassist Lee Dorman died of natural causes on December 21st, 2012 at the age of 70.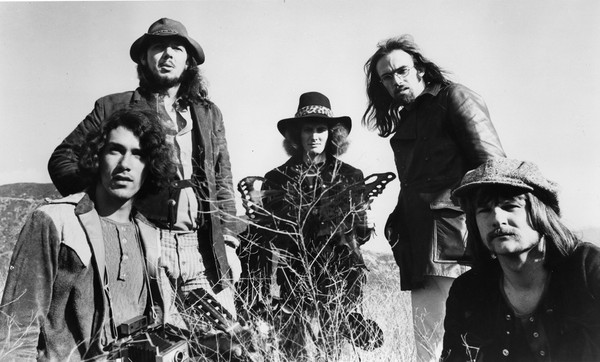 Be sure to visit WSHE Miami / Ft Lauderdale Radio Online SHE SOUTH FLORIDA RADIO