SHE IS RADIO FLORIDA-- WSHE MIAMI / FT LAUDERDALE | SHE FLORIDA RADIO | SHE MIAMI RADIO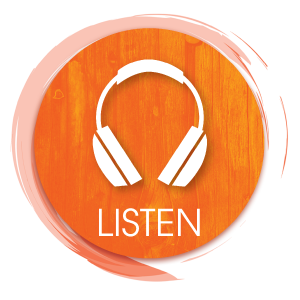 Kenneth Clark Loggins was born on January 7th, 1948 in Everett, Washington. The youngest of three boys, he was born seven years to the day after his oldest brother, Robert. His father, a traveling salesman, moved the family from Washington to Detroit and back again, before settling in Alhambra, California, a suburb of Los Angeles.

Kenny went to a Catholic school where he kept a low profile. A shy boy, he sought acceptance through music and sports. His middle brother, Dan, taught him to sing harmonies, and later, Kenny learned to play guitar. With the encouragement of his high-school principal, he performed in class plays and organized talent shows. As a teen, he started playing clubs in California.

Kenny's professional career began at age 18, when he was hired as a staff writer with Wingate Music for $100 a week. It was here that Kenny met Jim Messina, who had just the month before, retired from his band, "Poco".

Messina's career had started as a bass guitarist in the final stages of the Buffalo Springfield and continued when he and Richie Furay formed "Poco". The pair, along with future Eagles member, Randy Meisener, began producing demos and searching for a record label. During opening night at the Troubadour, the presidents for Columbia Records, A&M Records and Atlantic Records were present and on December 5, 1968, Poco signed with Epic Records. The group found moderate success, and are best remembered for their hit, "Crazy Love".

In November of 1970, Messina, who was now an independent producer for ABC Dunhill, interviewed Loggins as a songwriter. He had been impressed with several of Kenny's songs, especially "House At Pooh Corner", which he had written in high school as a good-bye to childhood. The song would become a hit for The Nitty Gritty Dirt Band in 1971. The pair recorded several of Kenny's songs in the living room of Messina's home, and by January of 1971, they had sorted out most of his material and began to prepare Kenny's solo album. They spent many weeks forming, auditioning, rehearsing and recording demos for Kenny, who was finally signed to Columbia Records. Managers, attorneys and an array of other business relationships needed to be established before Kenny could formally begin his recording and performing career.

The first album was entitled "Kenny Loggins with Jim Messina Sittin' In." It was their intention to use Messina's name and experience to launch Loggins, by introducing him to the audiences that Messina had performed to during the time spent with Buffalo Springfield and Poco. The title "Sittin' In" was appropriate, for the duo intended to record only one record together as artists. However, the album was so well received that Kenny and Jim both chose to create a new entity entitled "Loggins & Messina."

Over the next five years, Kenny and Jim went from obscurity to international fame, amassing seven albums, two gold and five platinum, selling over 4.5 million copies in total. Their hit singles, included "Your Mama Don't Dance", "Watching The River Run", "Danny's Song", "Love Song", and many others. However, due to creative differences, the pair split in 1976 and both Kenny and Jim set out on solo careers.

Kenny's first three solo albums, "Celebrate Me Home," "Nightwatch," and "Keep The Fire" all went platinum. In 1980, "What A Fool Believes" which he co-authored with Michael McDonald, was a major hit for The Doobie Brothers and was awarded a Grammy for Song of the Year. The following year "This is It" took the Grammy for Best Pop Vocal, followed by The Top 20 hit "Don't Fight It", a collaboration with Journey singer Steve Perry. In his 1981 double album "Alive", Kenny gave fans their first taste of his sensational stage show.

During the 80s, Loggins came to prominence as a writer and performer of theme songs for the new breed of Hollywood action movies. Beginning with 1980's Top 10 hit "I'm Alright", from "Caddyshack" and 1984's chart-topping title song from "Footloose", he reached his commercial peak with the soundtrack of the Tom Cruise movie, "Top Gun" in 1986. As well as co-writing several of the songs used in the movie, Loggins recorded the U.S. number 2 hit, "Danger Zone". This was followed by music for 1988's Caddyshack II, including another U.S. Top 10 hit, "Nobody's Fool".

In 1984, he won Japan's International Artists Award and in 1985 his self-produced album "Vox Humana" was certified gold. In that same year, "Footloose" was nominated for an Academy Award. His 1991 album, "Leap of Faith," spawned four Top 5 Adult Contemporary singles.

Kenny's popularity waned a bit at the end of the decade and he managed only a minor hit with "Conviction Of The Heart" in 1991, taken from his 'divorce' album, "Leap Of Faith". In 1993, Kenny released his first live album in twelve years, "Outside From the Redwoods." A video of the concert aired on PBS. His special, "This Island Earth" was broadcast on the Disney Channel in 1992 and was nominated for three Emmys. It won in the categories of Outstanding Achievement in Writing (Special Class) and Outstanding Original Song for "This Island Earth."

Interior Secretary Bruce Babitt used Kenny's "Conviction Of The Heart" in a live broadcast to Latin American on the global environmental crises. Vice President Al Gore declared the song as the unofficial anthem of the environmental movement.

In April 1993, Kenny joined Paul McCartney, k.d. lang and others in a star-studded Earth Day concert at the Hollywood Bowl in Los Angeles. He performed "Conviction Of The Heart" with a 25-voice choir and a six-piece percussion ensemble.

As the father of four children, Kenny saw the need for a record that didn't "sing down" to children, one that both parents and children could enjoy together. He realized that he might be the one to make such a record when he noticed that his last album, "Leap of Faith," was capturing the attention of young children as well as adults.

"I found more and more parents coming up to me saying 'My six-year-old loves this record and plays it over and over again.' And my sense was that there was something happening in my music that was resonating with children as well as adults. And I think that it was a new level of clarity and sincerity in the music that the children were hearing."

Making "Return To Pooh Corner", which he describes as "music to enjoy children by," had a profound effect on Kenny. He called the album "the work of a lifetime" and notes, "in making this record, I've rediscovered simplicity. And I know that the making of this record is going to permeate the next record, even though it won't be a family album."

But that's not to say that Kenny won't be making any more family albums. In describing this record, he's already looking to the future. "Here are the songs that I sing to my children...should I say, Part One?"

"Return To Pooh Corner" was certified gold in 1994 and was nominated for a 1995 Grammy in the Best Children's Album category. It was named one of the best children's albums as part of the National Association of Parenting Publications annual music awards.

Kenny recorded "For The First Time" from the movie "One Fine Day" in 1997, which in turn was nominated for an Academy Award. In this same year, he released "Yesterday, Today, Tomorrow", a compilation of 14 of his greatest hits as a solo artist, and "The Unimaginable Life", an album sharing the same title as a book he wrote and published simultaneously with his wife Julia. Additionally, Kenny released "December", his Christmas album, in 1998.

In February, 2001, Kenny's second children's album, "More Songs From Pooh Corner" was nominated for a Grammy Award, but lost to "Woody's Roundup", by Riders In The Sky.

In 2005, Kenny Loggins announced that he and Jim Messina would embark on their first tour as a duo in nearly 30 years with the Loggins & Messina Sittin' in Again Reunion Tour. Kenny told the press, "I remembered who we were. Something magic happens when the two of us sing together." That tour resulted in the CD and two hour long DVD "Loggins and Messina Sittin' In Again".

During 2007, Kenny joined the new recording company, 180 Music, for the release of his "How About Now" LP. That same year he was inducted into Hollywood's Sunset Boulevard RockWalk. On July 31st, 2008, Loggins appeared on the TV program Don't Forget the Lyrics! and performed "I'm Alright" and "Footloose". The following year he recorded a new children's album entitled "All Join In", but it was not released due to conflicts with his record company. Also in 2009 Loggins and Messina successfully toured the USA and Canada, reviving their Sittin' In Again tour.

In 2011 Loggins did a brief solo tour in South East Asia including Manila, Philippines, Singapore and America. He was back in the spotlight again when he appeared at the 2012 Grammy Awards on February 12th. He also had a short list of tour dates lined up for later in the year.

CLASSIC TRIVIA:
Kenny's second cousin, Dave Loggins had a hit record with "Please Come To Boston" in 1974.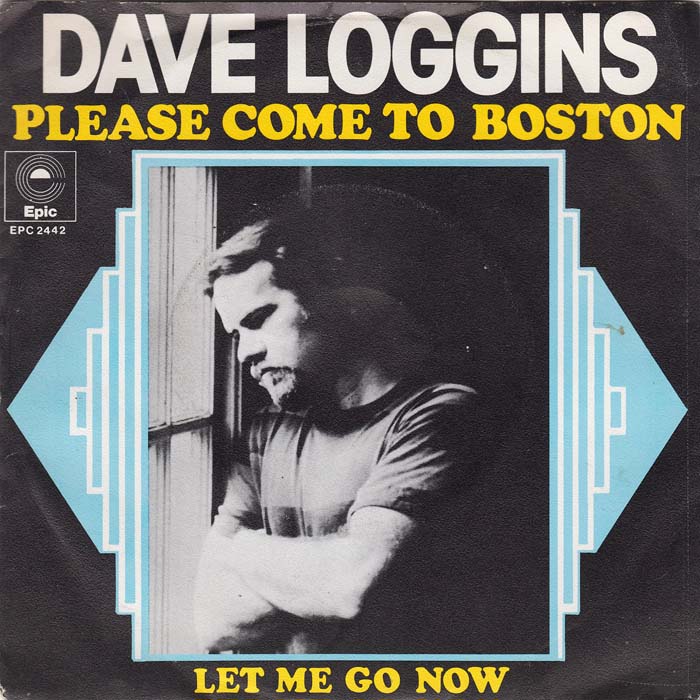 Be sure to visit WSHE Miami / Ft Lauderdale Radio Online SHE SOUTH FLORIDA RADIO