SHE IS RADIO FLORIDA-- WSHE MIAMI / FT LAUDERDALE


Formed in Jacksonville, Florida in 1964, this US boogie/hard rock band took their (slightly corrupted) name from their Physical Education teacher, Leonard Skinner, whom had given some of the guys a hard time in school because of their long hair. The group initially comprised of Ronnie Van Zant, Gary Rossington, Allen Collins, Larry Jungstrom and Bob Burns, the quintet meeting through minor league baseball connections. They played together under various names, including "Noble Five", "Wildcats", "Sons Of Satan" and "My Backyard", releasing one single, 'Need All My Friends', in 1968, before changing their name to "Lynyrd Skynyrd". After playing the Southern states during the late 60s, they released a second single, 'I've Been Your Fool', in 1971, after recording demos in Sheffield, Alabama.

The group were discovered in Atlanta by Blood, Sweat and Tears founder Al Kooper in 1972 while he was scouting for new talent for his Sounds Of The South label. Signed for $9000, the group's ranks were swollen by the addition of Leon Wilkeson, who replaced Jungstrom on bass. Kooper produced the group's debut album, "Pronounced Leh-Nerd Skin-Nerd", which also featured former Strawberry Alarm Clock guitarist Ed King (originally standing in on bass for Wilkeson, who dropped out of the band for six months) and Billy Powell on keyboards. Their three-guitar line-up attracted a great deal of attention, much of it generated through support slots with the Who, and the combination of blues, honky tonk and boogie proved invigorating. Their momentous anthem, 'Free Bird' (a tribute to Duane Allman ), included a superb guitar finale, while its gravity and durability were indicated by frequent reappearances in the charts years later.

In 1974, the group enjoyed their biggest U.S. hit with 'Sweet Home Alabama', an amusing and heartfelt response to Neil Young who had criticized the south in his compositions "Southern Man" and "Alabama". After the release of the album "Second Helping", drummer Bob Burns was replaced by Artimus Pyle. The group were by now renowned as much for their hard living as their music, and Ed King became the first victim of excess when he retired from the band in May, 1975. Van Zant's name was also regularly found in the newspapers, through reports of bar brawls and confrontations with the law. The LP, "Gimme Back My Bullets" arrived in March of the following year, with production expertise from Tom Dowd.

In September 1976, Gary Rossington was injured in a car crash, while Steve Gaines became King's replacement. With their tally of gold discs increasing each year and a series of sell-out tours, the band suffered an irrevocable setback in late 1977. On October 20, Van Zant, Gaines, his sister Cassie (one of three backing singers) and personal manager Dean Kilpatrick were killed in a plane crash en route from Greenville, South Carolina, to Baton Rouge, Louisiana. Rossington, Collins, Powell and Wilkeson were seriously injured, but all recovered. That same month, the group's new album, "Street Survivors", was withdrawn as the sleeve featured an unintentionally macabre design of the band surrounded by flames.

The survivors, some of whom were temporarily crippled - physically as well as emotionally - reunited in January 1979 for a special appearance at Charlie Daniel's Volunteer Jam V where they performed an instrumental version of "Free Bird" as a eulogy for their lost comrades. Although Lynyrd Skynyrd was no longer performing as a band, its members continued to work together. First, guitarist and co-founder Gary Rossington, along with guitarist Allen Collins, bassist Leon Wilkeson and pianist Billy Powell formed the Rossington-Collins band which released two albums in the early 1980's and toured extensively. When Rossington-Collins broke up, Rossington and his wife, singer Dale Krantz, moved to Wyoming and recorded and performed as a duo while Collins started the Allen Collins Band. Collins' band included Wilkeson and Powell. "There might not have been a Lynyrd Skynyrd, but some of us never stopped working together," says Wilkeson. "I guess the 'reunion' was inevitable." Sure enough, 1987 the tenth anniversary of the crash, brought up the thought of a tribute concert. Once the decision to do it was made, the survivors invited Ronnie's younger brother Johnny, an accomplished recording artist in his own right, to provide lead vocals.

"Originally, we were just going to do one show," Johnny explains, "but then that became a week's worth of dates, then a full-fledged tour and then, thanks to the overwhelming support of old and new fans, the next thing I know, I'm in the band full time." It's been an emotional experience for the talented singer whose resemblance both vocally and visually to his older brother is obvious. "In the beginning I was scared," Johnny admits, "but over the years I've come to peace with it, and I think Ronnie's proud of what we're doing today." On "Twenty", his tribute to his lost brother, is a duet of "Travelin' Man", featuring the original master of Ronnie's lead vocal and Johnny's new studio vocal alternating verses, with the new line-up providing new studio music of the song.

When putting the band back together, Rossington, Van Zant, Wilkeson, Powell and Hale turned to some of the American rock's finest guitarists - former Blackfoot founder/guitarist Rickey Medlocke, and Hughie Thomasson from The Outlaws. In the summer of 1996, this new line-up broke records in amphitheatres across the country as they toured together for the first time.

"The fan base is amazing," admits Rossington. "The people who came to see it were parents our age with their kids. Some of their kids had kids old enough to be married. It was like there were three generations in the audience." Adds Thomasson, "It proves to me that good rock and roll is timeless - that because this band has always stayed so true to themselves musically, their importance and influence will be endless." That is what is evident on their album called "Twenty" - that this is a Lynyrd Skynyrd album.

They stayed true to their southern blues roots. Skynyrd continued to appeal to an ever-expanding audience of 90's kids much in the same way they did to their parents back in the 70s.

This appeal, claims Medlocke "...is because Lynyrd Skynyrd's music has always touched people. The passion that we all feel for making our music and for making it fun carries over into the audience. That always has been always will be Skynyrd's legacy. Good time rock and roll for always and for all."

Sadly, bass player Leon Wilkeson died in his sleep on July 28th, 2001, in a Ponte Vedra Beach, Florida hotel room, where he was taking a break from the group's tour; he was forty-nine. The cause of death was not disclosed, but the band's management considered Wilkeson to have been in good health.

Wilkeson's death proved a tough blow for a band that had already endured considerable loss. But Van Zant said Skynyrd again toughened its resolve and poured their energy into 2003's "Vicious Cycle", a popular studio album that yielded the radio hit "Red, White and Blue".

In the Fall of 2004, Lynyrd Skynyrd and The Allman Brothers Band teamed up for a successful U.S. tour, which continued into 2005. The original members of Lynyrd Skynyrd were inducted into the Rock and Roll Hall of Fame on March 13th, 2006. They continued to appear across the United States until January 28th, 2009, when keyboardist Billy Powell died of a heart attack at the age of 56 at his home near Jacksonville, Florida. The remaining members vowed to soldier on, and on March 17th, 2009, it was announced that Skynyrd had signed a worldwide deal with Roadrunner Records and released their new album, "God & Guns" on September 29th of that year. They toured Europe and the United States with Peter Keys on keyboards and Robert Kearns of The Bottle Rockets on bass in place of Ean Evans, who died of cancer at age 48 on May 6th, 2009.

In addition to 2010's tour, Skynyrd appeared at the Sean Hannity Freedom Concert series in late in the year. Hannity, a popular U.S. radio host, had been actively promoting the "God & Guns" album, frequently playing portions of the track "That Ain't My America" on his show. The band continued to tour throughout 2011, playing alongside ZZ Top and The Doobie Brothers. Their 2012 tour, with only Gary Rossington of its original members remaining, included shows in America as well as a swing through Europe in June.

In September, 2015, the band announced that their upcoming new live CD/DVD, "Pronounced 'Leh-'nerd 'Skin'nerd & Second Helping - Live From Jacksonville at the Florida Theatre" was set for release on October 23 via Eagle Rock entertainment. It would only be available at Walmart stores. The following month, the band's Facebook page reported that guitarist Gary Rossington had suffered a heart attack and was recovering at home. As a result, some shows would be rescheduled.

For the 2016 Summer tour season, the band was slated to perform across America with Peter Frampton.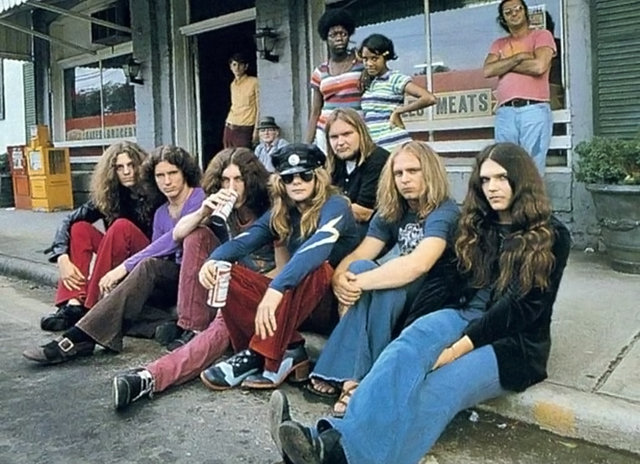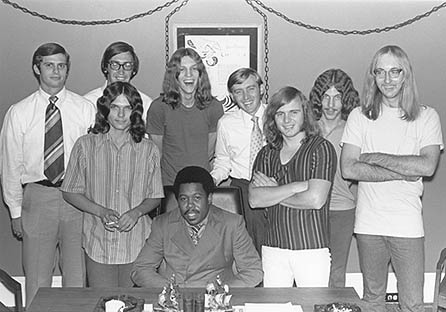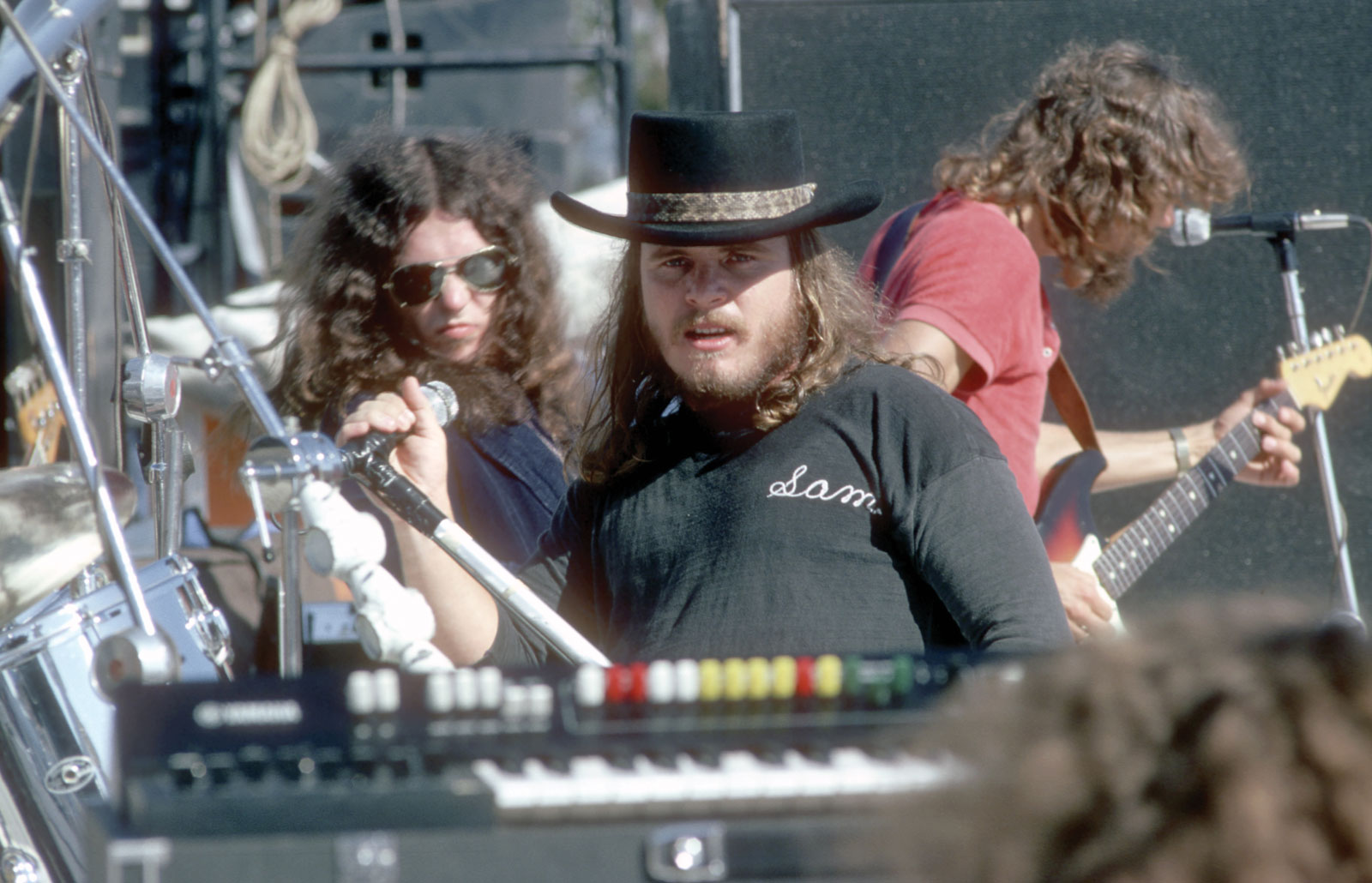 Be sure to visit WSHE Miami / Ft Lauderdale Radio Online SHE SOUTH FLORIDA RADIO