SHE IS RADIO FLORIDA-- WSHE MIAMI / FT LAUDERDALE


The man with one of the most colourful stage names in show business, was born Marvin Lee Aday on September 27th, 1948 in Dallas Texas. Over the years, he has given several different stories on how he got his nickname. The most common one is that he stepped on the foot of his high school football coach, who, instead of swearing, shouted 'Meat Loaf!'.

In 1967, after two years at college in Lubbock, Texas, he became, of all things, an accountant. After his mother's death, and a violent falling-out with his alcoholic father, Meat quit his job and moved to LA. His first tentative steps in to music came when he teamed up with Gary Spragnola in the Huntington Beach district of Los Angeles. Spragnola's brother, Weasel, was already living the rock n' roll lifestyle as guitarist in a garage-punk outfit, the Electric Prunes, who would later have a hit record with "I Had Too Much To Dream Last Night". From this association, Meat found himself in the Prunes' studio with time on his hands during breaks in their recording schedule. He took his chance, and the results yielded three songs. All remain unreleased, and Meat now recalls only one title - the self-penned 'Deep River Blues'.

His confidence soon grew however, and led to the formation of a band, which he then took out on the road. Meat knocked them dead on the Huntingdon Beach Club circuit. Audiences can't have failed to notice the band, who in addition to Meat's bulk, and that now-powerful voice, possessed a whole arsenal of home-made explosives, which they regularly ignited onstage. "I was into theatrics at that point", Meat explained matter-of-factly, revealing that the local Fire Department was more likely to attend his gigs in an official capacity than as club groovers.

Meat travelled to Saginaw, Michigan, 109 miles north-west of Detroit, in America's Mid-West. With a little more experience under his belt, the thought of being immortalised on vinyl no longer filled him with dread. Meat takes up the story, and recalls losing his musical virginity in Saginaw: "That's where I cut my first record," he says, "I don't even remember the name of the label... it was pink, the group was called Popcorn Blizzard and the song is called "Once Upon A Time". When it comes to numbers, Meat is more precise: "We had 3,000 copies pressed up, stuck the labels on, released it ourselves and distributed it within a radius of about 400 miles. They sold out. So we pressed another 2,000, and sold all those too".

Popcorn Blizzard's regional success was no doubt due to the fact that Meat Loaf and his crew had by this time become the house band at Detroit's Grande Ballroom, the successor to the city's famous Hideout Club. From there, under various guises such as Floating Circus and Meat Loaf Soul , the band played support to some of the region's most revered rock rebels, such as The Who, Iggy Pop and Ted Nugent. While living in a commune in Echo Park, LA, Meat met an actor who suggested he audition for a part in the musical 'Hair', playing at the nearby Aquarian Theatre. Meat Loaf got the job - he was cast as Ulysses S. Grant, and so his second career, which would run parallel with his singing career, began.

The production toured, and while in Detroit, Meat Loaf and singer-actress Stoney (who played Sheila) cut an album for Motown's Rare Earth label. Motown brought in three producers and an army of musicians to record an album for the duo, whose creative contributions stretched to vocal duties and little else. The result was, 'Stoney and Meatloaf', a fine, up-tempo gospel/soul album reminiscent of Delaney & Bonnie. On the strength of the album, issued in the U.S. in October 1971, Motown sent Stoney and Meat Loaf, backed by a predominantly black soul band, out on tour with Rare Earth, B.B. King, Alice Cooper and Bob Seger. Although a spin-off single, 'What You See Is What You Get', reached the U.S. R&B Top 40, and No.71 in the pop charts, the duo split shortly afterwards. Stoney joined Bob Seger's band as a backing singer, and Meat returned to "Hair", now playing Cleveland, Ohio.

That particular touring production folded at the end of '7l in New York, and Meat Loaf was then cast as Buddha in the musical 'Rainbow' which ran from 1972-74. He then switched roles to appear in the off-Broadway musical 'More Than You Deserve', written by Jim Steinman, a precocious and inventive New Yorker (who'd been brought up in California) but who'd re-relocated to get back to the Great White Way. Steinman also sang, but at the time he was auditioning for his play, his nose was broken by a female biker and he couldn't utter a decent note. When Meat Loaf appeared for the audition, Steinman was overwhelmed by Meat's voice and presence and declared, "This guy is my voice! He should be singing Wagnerian rock opera!"

Although the songwriter was signed to RSO Records, Steinman was reluctant, like Meat had been before him, to commit his own voice to tape. Label boss, Robert Stigwood, was keen to see a return on his investment, and urged Steinman to issue a record. "I couldn't, not then, anyway," recalled Steinman. "So then comes along this big guy, Meat Loaf, like some gargantuan messenger of the Gods who could be my voice. He had one of the most amazing voices I've ever heard," gushed Steinman of Meat Loaf, "He was a real primitive, southern kind of kid." Steinman had stumbled upon a frontman to bring his monumental musical fantasies to life, while Meat Loaf had found a writer better than himself.

Meat and Steinman became friends and colleagues and in 1975 Meat Loaf opened at the Belasco Theatre on Broadway playing Eddie and Dr. Scott in Richard O'Brien's 'Rocky Horror Picture Show', later he would be in the movie. During the sessions for the film soundtrack album in London in 1975, Meat Loaf once again found himself the object of a producer's esteem, Richard Hartley, musical arranger for the Rocky soundtrack, was so impressed with the Loafs performance that he recorded him on two further non-'Rocky' tracks with the album's cast of musicians. Both songs, the Hartley co-written 'Clap Your Hands and Stamp Your Feet', and Ben E. King's 'Stand By Me', were very much in the Rocky tradition, and were prepared for a single release towards the end of 1975. Subsequent adventures over the next couple of years included touring the States with the National Lampoon Road Show, playing the priest in 'Rockabye Hamlet' (a rock version of Hamlet), and singing on Ted Nugent's album 'Free For All'

In 1977, rehearsals started with Steinman at the Ansonia Hotel, NY, on Steinman's songs for 'Neverland' (a futuristic rock version of Peter Pan). An early incarnation of the show had been staged at Washington's Kennedy Centre, but its run was limited and its production values nowhere near the vulgar splendour envisaged by Steinman and Loaf. With non-musical segments and elaborate sets stripped away, 'Neverland' began to metamorphose into 'Bat Out Of Hell'. The project evolved into a rock spectacular, and Meat and Jim spent a year rehearsing it in a hotel in New York. At the same time, they began hawking their music around the city's major-label A&R departments - live. With no tapes to demonstrate their material, the pair performed many of the "Bat" songs in person in air-conditioned offices all over New York. Steinman would frequently draw blood by mercilessly pounding his fingers up and down a piano keyboard, while Meat's vocal showcases would generate so much sweat it looked as if he'd just taken a shower.

Finally, after many cynical rejections, 'Bat' found a taker, but it was hardly a smooth ride. RCA signed on the dotted line, but the deal fell through when the label failed to agree with Steinman and Meat's choice of Todd Rundgren as producer. Rundgren himself then paid for the recordings, and sold the project to his label, Bearsville. But escalating production costs pushed the LP out of Bearsville's scope, so Warner Brothers stepped in to pick up the pieces. Warners offered to release the record, but refused to promote it, so the deal fell flat. The album eventually found a home at the newly-launched Cleveland International label, who licensed the finished article to Epic/CBS (now Sony Music).

What Meat Loaf, Steinman and Rundgren had actually done was to take the pomp/metal/ hard rock excesses of the early-mid '70s (all of which were getting a bit sluggish) and inject them with the New Wave energy of the late '70s, resulting in one of the most dynamic rock albums of all time (it has stayed on the UK charts for more than 400 weeks). When Epic parent company CBS held its 1977 convention in New Orleans, Meat Loaf performed live to the assembled executives and his impact was so great that promotional films were immediately commissioned for no less than three of the tracks. 'Bat Out of Hell' was virtually ignored upon its release in October 1977, and to promote it, Meat Loaf took to the road, opening for Cheap Trick across America.

The initial reaction was far from favourable, and it was a slew of projectiles rather than applause, that audiences hurled in Meat's direction. The breakthrough came with the album's British release in January 1978, when BBC2's 'Old Grey Whistle Test' showed a promo clip of the title track. From then on, there was no turning back. 'Bat Out Of Hell' hit #14 in the U.S. (and stayed on the album chart for 88 weeks) and #9 in the U.K. It was a slow success, but it became one of the biggest selling rock albums of all time. The LP also propelled Meat Loaf into the rock star stratosphere and he embraced this with his usual gigantic enthusiasm. In September '78, the 8 minute epic 'Paradise By The Dashboard Light' became the longest ever single to hit the U.S. top 40. In Britain, the album became a virtual industry by itself. It was listed on the UK album chart for every week of every year from 1979 until 1984 inclusive; it stood only second to 'The Sound Of Music' soundtrack in terms of all time chart longevity.

Tough times set in for Meat Loaf at the end of '78, as he fell off a stage in Toronto and wound up in a wheelchair for a month. Constant touring temporarily ruined his voice, and so the follow-up album to 'Bat', with all tracks except vocals laid down and ready, sat in the studio for months until Steinman, tired of waiting for Meat Loafs voice to recover, put on the vocals himself. In 1981, Steinman's solo album 'Bad For Good', originally intended for Meat Loaf, became a big hit in Britain and had modest sales in the States.

Later that year, the real Meat Loaf follow-up appeared, 'Dead Ringer', again a close collaboration between Steinman and Meat Loaf, whose busy career now also included three movie roles, 'The Rocky Horror Picture Show', 'Roadie' (with Debbie Harry) and 'Americathon'. Non-stop touring with worldwide hit albums and singles ('Dead Ringer Far Love', a duet with slinkily dressed Cher, was a global smash single), Meat Loaf could do little wrong.

His third album 'Midnight At The Lost And Found' hit #1 in the U.K., though in the States his popularity was on the slide. Steinman wasn't on it (he was busy with Bonnie Tyler's 'Total Eclipse Of The Heart'), and it was produced by ex-Atlantic engineer Tom Dowd. At the end of 1983, Meat Loaf quit Epic and joined Arista. 'Bad Attitude' in 1984 (with Roger Daltrey guesting) hit No 8 on the UK album chart and contained the modest hits 'Modern Girl','Nowhere Fast' and 'Piece Of The Action'.

In 1986, Meat Loaf played Gil in the movie 'Out Of Bounds' and that September scored another hit single with 'Rock 'n' Roll Mercenaries', a duet with John Parr. That track came from Meat's next album 'Blind Before I Stop', recorded in Rosbach, Germany, and produced by Boney M mentor Frank Farian; other tracks from that album included 'Getting Away With Murder', 'Rock 'n'Roll Hero' and 'Special Girl'.

For all his successes, he has faced equivalent downturns. Meat Loaf went bankrupt in the mid-'80s; his act was shattered by the death of his drummer Wells Kelly; Meat himself was clinically dead for 40 seconds after collapsing on stage; in Australia he insisted on finishing his tour despite breaking his leg half way through. Management and legal hassles further complicated the relationship between Meat and Steinman in the 1980s.

One of his most memorable guest appearances on vinyl was with Queen's Brian May, when the duo recorded 'It's A Time for Heroes', a track issued only in the U.S. and adopted for the 1987 International Summer Special Olympics for the disabled. Meat also enjoyed enormous popularity on the live circuit - he played an impressive 500 sell-out shows in two years in the late 80's. His TV credits include appearances on such diverse shows as Tales From The Crypt, The Equalizer, Monsters, The Odd Couple, Lightning Force, Saturday Night Live and nearly every talk show in the world.

In April 1989, the team of Steinman and Meatloaf worked in secrecy at Ocean Way studios in LA and at the famous Power Station studio in New York City to produce the songs that would become 'Bat Out Of Hell II'. "I think that the record is very deep in songs," Meat Loaf says. "I never want to say I'm equal to anybody, and I never want to compare myself to anybody, but I think this is a really great record." By 1990, Meat's career had turned full circle, with a reunion with Steinman, a contract with Virgin, and 'Bat Out of Hell - Back Into Hell'.

In September 1993, Bat Out Of Hell II was released and featured the epic songs 'I'd Do Anything For Love (But I Won't Do That)', 'Life Is A Lemon And I Want My Money Back', 'Rock And Roll Dreams Come Through' and 'Objects In The Rear View Mirror May Appear Closer Than They Are'. The album and the single, 'I'd do Anything For Love' were number one in over 25 countries and Meat Loaf had the biggest selling UK single and album of 1993.

Then 'Welcome To The Neighbourhood' followed in 1995 and, although the album was missing Steinman and his production skills, it was a UK success and the single 'I'd Lie For You' went straight in the UK Chart at No 2. Two further singles were released 'Not A Dry Eye In The House' (UK #7) and 'Runnin' For The Red Light' (UK #21).

1998 saw the release of another Meat Loaf album, the greatest hits compilation, 'The Very Best Of...', which includes three news songs, two of which are true Steinman classics, 'No Matter What' (covered by 'Boyzone') and 'A Kiss Is A Terrible Thing To Waste'. The album also features a new song, 'Is Nothing Sacred' by Don Black (music by Jim Steinman) and was released (and remixed), as a single, in the UK on April 5th 1999. Meatloaf performed a special concert for the VH1 Storytellers series, and followed this up with a 'Storytellers' live album and 1999 USA tour. His 2003 album, "Couldn't Have Said It Better", topped out at #85 and spent just four weeks on the chart.

A third Bat album, "Bat Out Of Hell III: The Monster Is Loose", was released on October 31, 2006 and debuted on Billboard's Hot 200 chart at #8. The first single from the LP, "It's All Coming Back to Me Now", entered the UK singles chart at #6, giving Meat Loaf his highest UK chart position in nearly 11 years.

Meat Loaf's touring schedule continued through '06 until October 31st 2007, when he suddenly announced to the audience at the Metro Radio Arena in Newcastle upon Tyne, that he could not continue. He cancelled the rest of his European tour after being diagnosed with a cyst on his vocal cords. On June 27th, 2008, Meat Loaf returned to the stage in Plymouth, England for the first show of his Casa de Carne Tour. That series of performances continued through the Summer and into that Fall.

In May 2009, Meat Loaf began work on the album "Hang Cool Teddy Bear", which told the story of a soldier who had his life flash forward before his eyes after being wounded. The LP received positive reviews from critics and fans alike and charted at #4 on the UK chart on April 25th, 2010. It was supported by a tour through America, Britain and Canada.

October, 2011 brought a new album called "Hell In A Handbasket", which featured the tunes "All of Me", "Blue Sky", "The Giving Tree", and a duet with Patti Russo called "Our Love And Our Souls". It was supported by The Guilty Pleasure Tour in 2011 and 2012, with stops in New Zealand, Australia Europe and North America.

Meat Loaf was back in the news again in July, 2012 when he accused tribute artist Dean Torkington of causing brand name confusion by registering his act To Hell and Back: A Tribute to Meat Loaf under the web domain MeatLoaf.org. He was seeking $100,000 in damages and a court injunction to shut down the site and hand over ownership of the domain under America's Anticybersquatting Consumer Protection Act.

Health problems caused the 65-year-old rocker to bow out of some concerts early in his 2013 Last At Bat tour of Europe. No tour was slated for 2014 and in early May, 2015, he was forced to cancel his entire 2015 Summer Tour due to an unspecified medical condition. In mid-July, he announced a new tour that would begin on October 23 in Temecula, California, putting to rest his rumored retirement.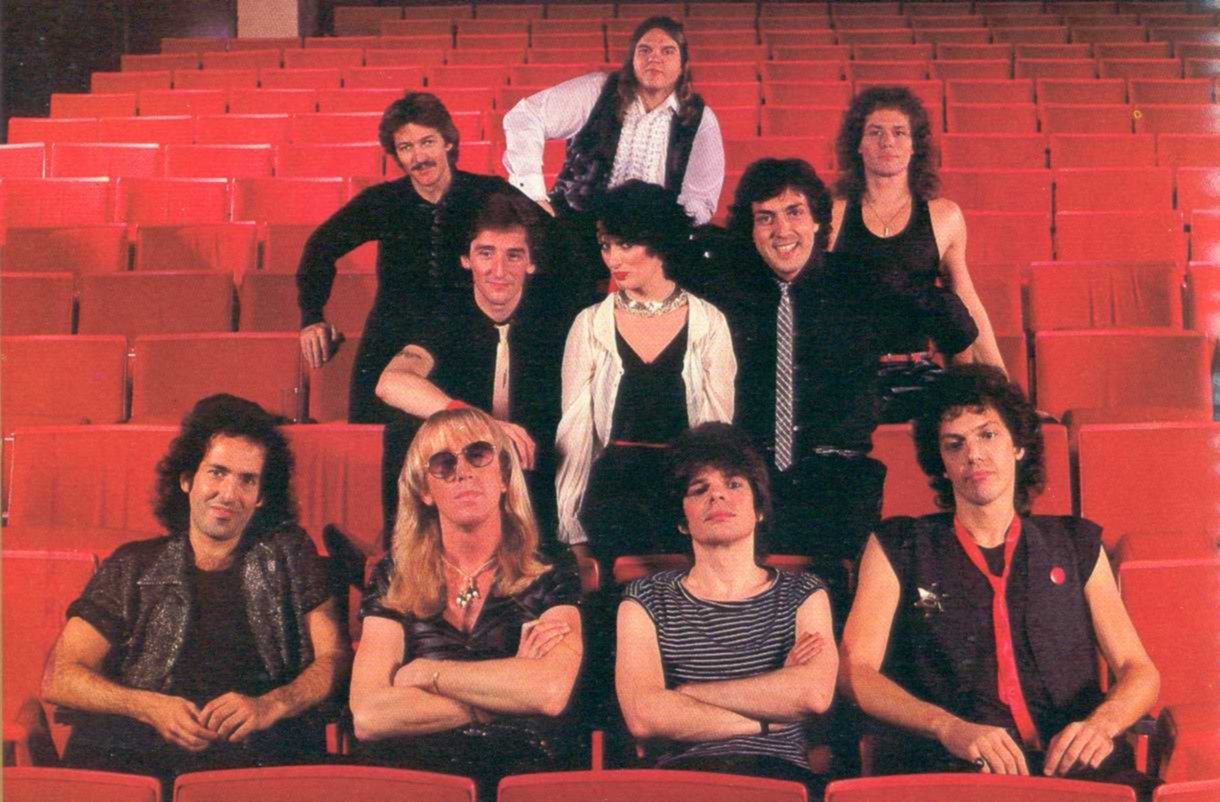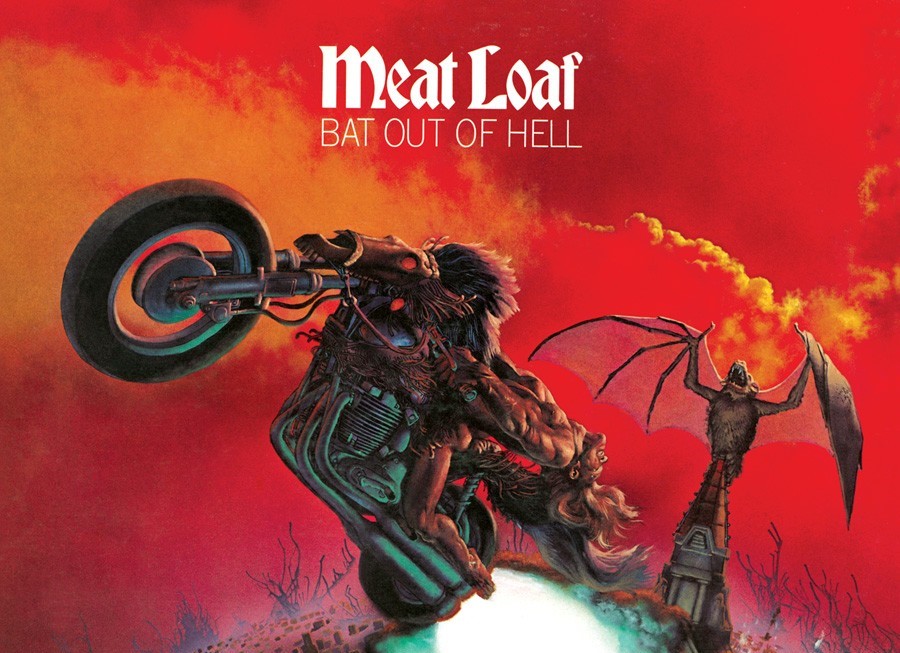 Be sure to visit WSHE Miami / Ft Lauderdale Radio Online SHE SOUTH FLORIDA RADIO