SHE IS RADIO FLORIDA-- WSHE MIAMI / FT LAUDERDALE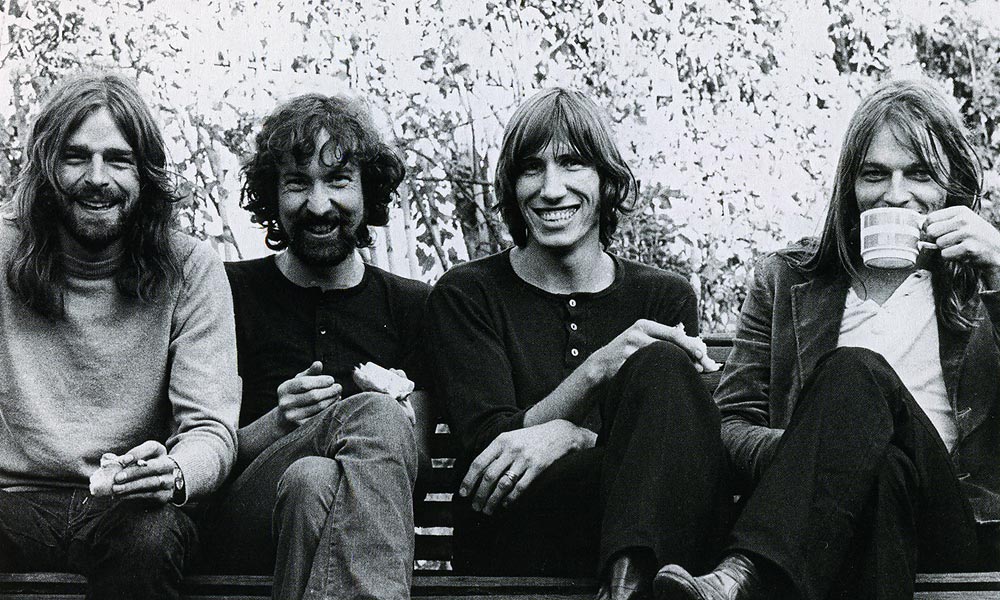 Pink Floyd rose from the ashes of an otherwise forgotten London band, Sigma 6, in 1965. Syd Barrett, Rick Wright, Roger Waters, and Nick Mason toyed with various names, including "The Meggadeaths", "the T-Set" and "the Screaming Abdabs", before settling on "The Pink Floyd Sound", inspired by American blues artists, Pink Anderson and Floyd Council.
Within weeks, the quartet had booked studio time at the "Thompson Private Recording Company", sited in the basement of a house. Here they recorded two songs, 'Lucy Leave', a Barrett original, blending pop and R&B, and a version of Slim Harpo's 'I'm A King Bee'. Although rudimentary, both tracks indicate a defined sense of purpose. Ditching the now-superfluous 'Sound' suffix, Pink Floyd attracted notoriety as part of the counter-culture centered in London.
Evolving quickly, Pink Floyd blossomed under Barrett's inspired leadership into a pre-eminent psychedelic pop band. Indeed, fuelled by Barrett's frequent adventures with LSD, the music soared into entirely uncharted sonic territory, combining the new pallet of distortion guitar with classically influenced organ and driving percussion. Lyrically, the songs painted a bemused and whimsical landscape of interstellar travel and childhood daydreams, a terrain perfectly suited as a soundtrack for countless thousands of neophyte acid trippers.
On June 16th, 1967, the band released a Syd Barrett composed single called "See Emily Play", which found moderate chart success in the U.K. The song became the center of some dissatisfaction among fans however, when Pink Floyd refused to perform it in concert.
Barrett's fading sanity, eroded by his passion for LSD, soon began to take its toll. His indulgence in hallucinogenic drugs exacerbated his problems and he often proved near-comatose on-stage and incoherent with interviewers. A third single, 'Apples And Oranges', enthralled but jarred in equal measures, while further recordings, 'Vegetable Man' and 'Scream Thy Last Scream' were deemed unsuitable for release. His colleagues, fearful for their friend and sensing a possible end to the band, brought Dave Gilmour into the line-up in February 1968. Plans for Barrett to maintain a backroom role, writing for the group but not touring, came to naught and his departure was announced the following April. He subsequently followed with a short-lived, solo career. Barrett severed all links with the music industry by 1974 and steadfastly resisted all attempts to entice him back. Widely believed to have suffered psychosis, excacerbated by prolific use of hallucinogenic drugs in the 1960s, he retreated to the cellar of his childhood home in Cambridge where he shunned all contact with the outside world.
Now without their principle songwriter, the re-aligned Pink Floyd completed their second album, "Saucerful Of Secrets". It featured one Barrett original, the harrowing 'Jugband Blues', as well as two songs destined to become an integral part of their live concerts, the title track itself and 'Set The Controls For The Heart Of The Sun'. Although the album sold well, both singles flopped.
Each successive album, supported by regular concert tours built Pink Floyd's stature and broadened their epic ambition. The release of "Dark Side of the Moon" in 1973 was a thunderclap across all of pop music. A tour-de-force of production, arrangement, song-writing and timing, Dark Side rose to #1 on the Billboard chart and stayed there for the next 12 years, carving Pink Floyd a legend that remains untouched to date and will likely remain indefinitely.
But what do you do after you conquer the world? The albums "Wish You Were Here" and "Animals", sold millions of records and were supported by record-breaking, over-the-top tours. But it wasn't until "The Wall", Roger Waters dismal vision of modern life and alienation, that Pink Floyd would again break new ground. Waters' influence, though darker and more earth-bound, also yielded material better suited to the singles format; "Another Brick In The Wall" became a #1 hit single in both the US and UK. The touring production for The Wall involved the construction of a huge wall between the band and the audience during the show and remains to this day one of the most ambitious road shows ever toured.
Such success did nothing to ease Pink Floyd's internal hostility. Long-standing feuds between Waters and Wright - the latter almost left the group with Barrett - resulted in the bass player demanding Wright's departure. He left in 1979. By the early 80s, relations within the band had not improved. Friction over financial matters and composing credits tore at the heart of the band. 'Because we haven't finished with each other yet,' was Mason's caustic reply to a question as to why Pink Floyd were still together and, to the surprise of many, another album did appear in 1983. "The Final Cut" was a stark, humourless set which Waters totally dominated. It comprised songs written for The Wall, but rejected by the group. Mason's contributions were negligible, Gilmour showed little interest - eventually asking that his production credit be removed - and Pink Floyd's fragmentation was evident to all. One single, 'Not Now John', did reach the UK Top 30, but by the end of the year, knives were drawn and an acrimonious parting ensued.
In 1987, Mason and Gilmour decided to resume work together under the Pink Floyd banner; Rick Wright also returned, albeit as a salaried member. Waters instigated an injunction, which was over-ruled, allowing temporary use of the 'Pink Floyd' name.
The cryptically titled "A Momentary Lapse Of Reason", although tentative in places, sounded more like a Pink Floyd album than its sombre predecessor. The band relied heavily on session musicians, including Phil Manzanera of Roxy Music. A massive world tour began in September that year, culminating 12 months and 200 concerts later. A live set, "Delicate Sound Of Thunder", followed in its wake but, more importantly, the rigours of touring rekindled Wright and Mason's confidence.
Meanwhile, Waters led a new band in an extravagant adaptation of "The Wall", performed live on the remains of the Berlin Wall in 1990. Despite international television coverage, the show failed to re-ignite his fortunes.
In 1994, his former colleagues released "The Division Bell", an accomplished set which may yet enter the Pink Floyd lexicon as one of their finest achievements. 'It sounds more like a genuine Pink Floyd album than anything since Wish You Were Here', Gilmour later stated, much to the relief of fans, critics and the group themselves. With Wright a full-time member again and Mason on sparkling form, the group embarked on another lengthy tour, judiciously balancing old and new material. The group also showcased their most spectacular lightshow to date during these performances.
Critical praise was effusive, confirming the group had survived the loss of yet another nominally 'crucial' member. The album, "Pulse" cashed in on the success of the tours and was a perfectly recorded live album. The packaging featured a flashing LED, which was supposed to last (in flashing mode) for 6 months. The legacy of those 'faceless' record sleeves is irrefutable; Pink Floyd's music is somehow greater than the individuals creating it.
Into the new century, Pink Floyd, although not officially disbanded, had not been heard from in quite a while. Los Angeles-based radio station KLOS reported in January of 2000, that "rumour has it that David Gilmour is working on assembling the players for a Pink Floyd tour", but it never happened.
It wasn't until June, 2005, that word finally came that Pink Floyd would again take to the stage. They were slated to perform with Elton John, Madonna, Paul McCartney and others at an anti-poverty concert in London, England on July 2.
Fans of the band were saddened to hear of the death of Syd Barrett on July 7th, 2006. He was 60. In 1992, Atlantic Records had offered Barrett $500,000 for new material; the offer went unheeded. He apparently spent his time painting and writing. In 2002, his sister, who had kept an eye on him since their mother's death in 1991, gave him a stereo, but he expressed little interest in "Echoes", a compilation of Pink Floyd's recordings. He had written nearly a fifth of the tracks on it, though he had worked with the group for less than a 30th of its existence. He did agree to watch an BBC Omnibus documentary about himself, but later said he found it "a bit noisy."
On May 10th, 2007, the surviving members of Pink Floyd took part in a tribute concert to pay respects to their former front man, Roger "Syd" Barrett. Guitarist David Gilmour, bassist Roger Waters, drummer Nick Mason and keyboardist Rick Wright all appeared on stage in London. Unfortunately, the long-feuding Gilmour and Waters had yet to bury the hatchet. The pair appeared separately and were not photographed together. Gilmour, Mason and Wright performed "Arnold Layne", the group's first hit and one of Barrett's best-known works. Waters performed a solo version of his own track, "Flickering Flame".
Sadly, Rick Wright died of cancer on September 15th, 2008 at his home in Britain. The remaining members, Waters, Gilmour and Mason reunited for one of Roger Waters' The Wall Tour shows on May 12th, 2011 at The O2 Arena in London. Gilmour performed "Comfortably Numb" with Waters and "Outside The Wall" with Mason and Waters. On September 26th, 2011, Pink Floyd and EMI Records launched an aggressive re-release campaign under the title Why Pink Floyd...?, which re-issued the band's back catalogue in newly re-mastered versions, including special multi-disc multi-format editions. All albums were re-mastered by the co-producer of The Wall, James Guthrie.
Unfortunately for Pink Floyd fans, the band's website said in 2012 that It now seems highly unlikely that the surviving members will ever convene under the name chosen by Syd Barrett, nor under it make new music. Roger Waters, however, was making the most of his solo career, racking up $158.1 million in concert ticket sales worldwide during the first six months of 2012, outselling perennial leaders Bruce Springsteen and Madonna. In an interview with Rolling Stone magazine in November, 2013, Waters revealed that he was working on his first new album in over twenty years.
David Gilmour and Nick Mason announced in July, 2014 that they would unveil a new Pink Floyd LP, "The Endless River" the following November. The album is based on a series of tracks originally recorded in 1994 and previously intended for release under the title "The Big Spliff". Gilmour and Mason said that they expanded the existing tracks and added some vocals to the songs, but that they would not be hitting the road to promote the album and that the collection is is almost certainly Floyd's final LP. In a statement to the press, David Gilmour was quoted as saying, "I'm really enjoying my life and my music. There's no room for Pink Floyd. The thought of doing any more causes me to break out in a cold sweat."
In December, 2014, the band's iconic album "Dark Side Of The Moon" made a surprise return to the number 13 position on the Billboard 200 Album Chart after it was discounted to 99-cents in the Google Play store and moved over 38,000 units in one week. That's the album's highest ranking since October, 2011, when it reached #12 following the release of a new deluxe edition. "Dark Side" continues to hold the record for the most charted weeks in Billboard history.
In mid-July, 2015, Roger Waters announced that Roger Waters: The Wall Live, the best selling tour by any solo artist in history, had been adapted for the silver screen and would debut in theatres on September 29th. For 2016, he was planning to tour behind a new album as well as releasing his memoirs. As for any future reunion of Pink Floyd, David Gilmour seemed to end all hope of that happening in August, 2015 when he told a UK radio station, "...it has run its course, we are done. And it would be fakery to go back and do it again. To do it without Rick would just be wrong." On September 25th, Gilmour's solo album, "Rattle That Lock" rose to the top of the UK album chart, selling 20,000 more copies than his next nearest competitor.
On November 30th, 2015, Pink Floyd released a limited edition EP called "1965 - Their First Recordings". The six song collection, recorded prior to the group's 1967 breakthrough album "The Piper at the Gates of Dawn", features Syd Barrett, Roger Waters, Nick Mason and Richard Wright along with guitarist Rado Klose, a classmate of Waters and Barrett. The EP's half dozen tracks were recorded when the band was still known as Sigma 6 and the Abdabs.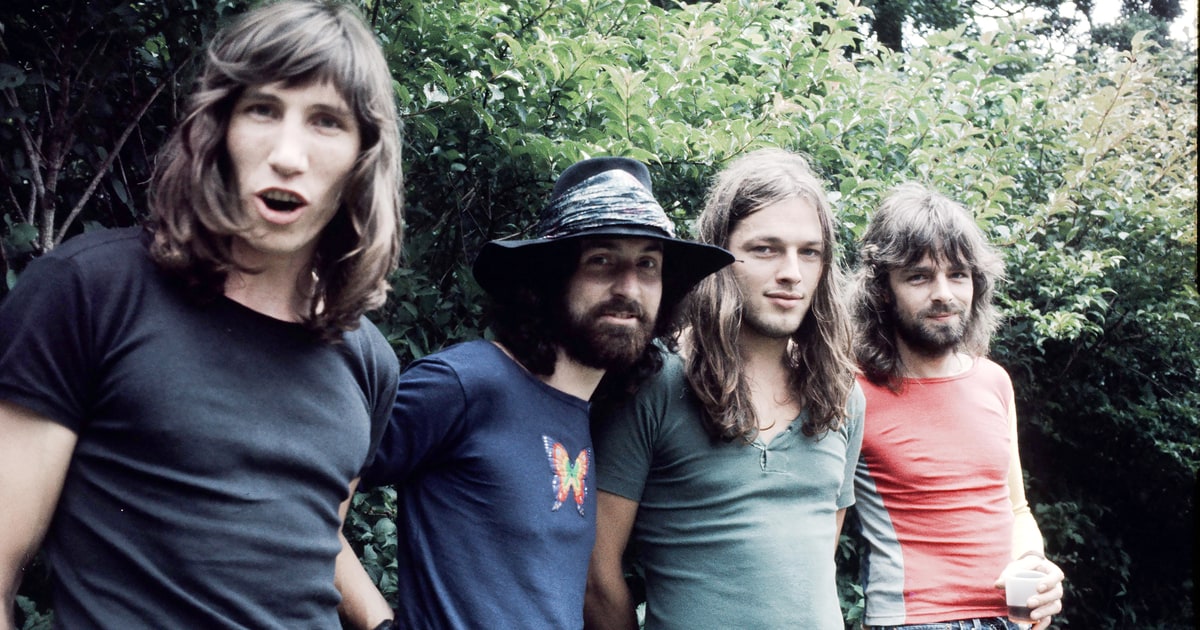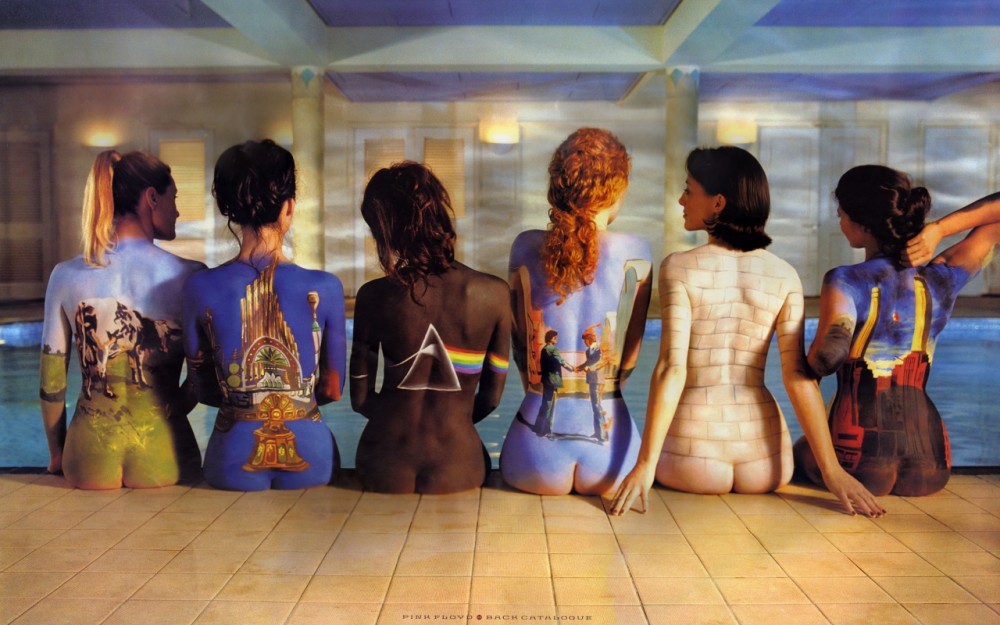 Roger Waters 1970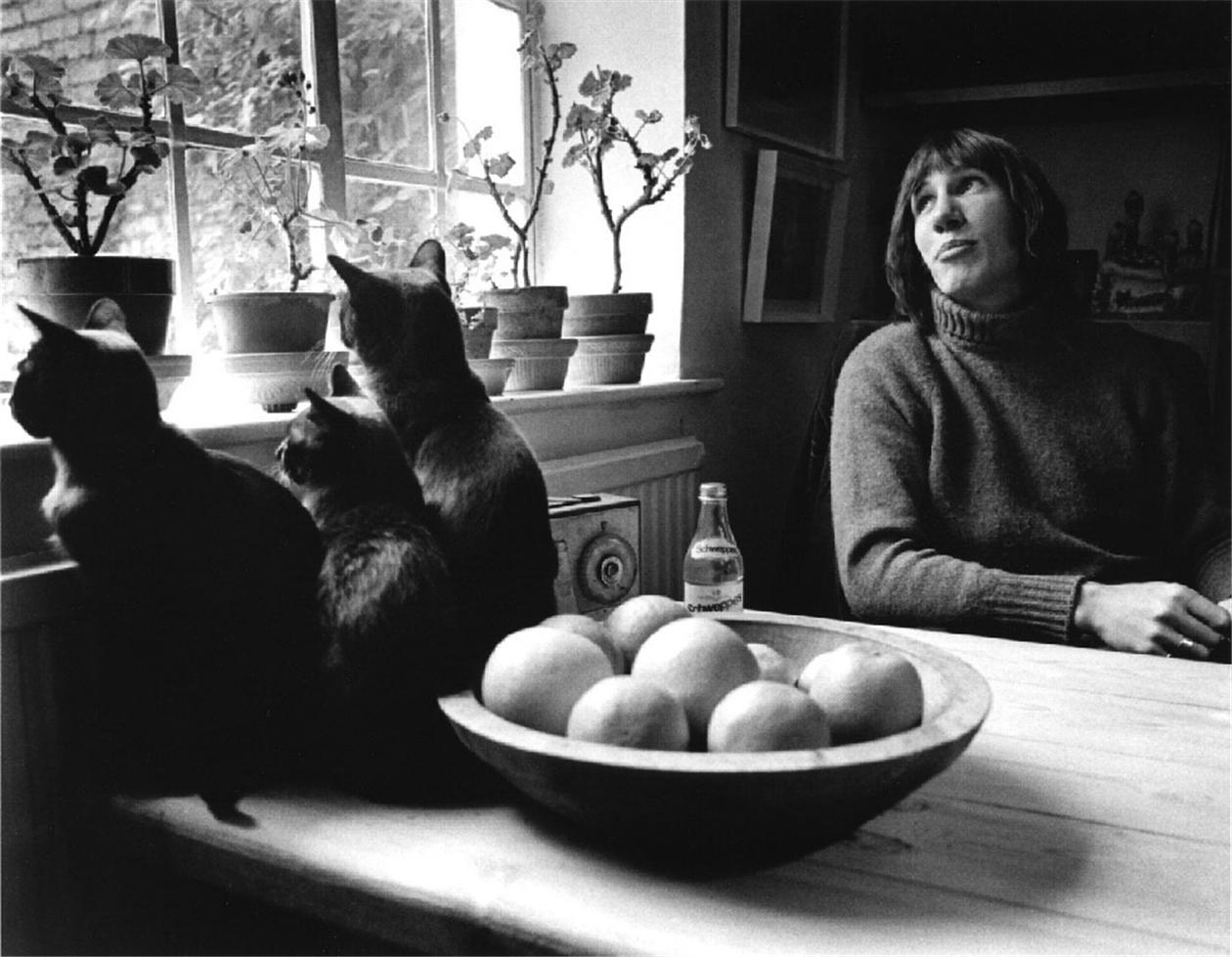 Be sure to visit WSHE Miami / Ft Lauderdale Radio Online SHE SOUTH FLORIDA RADIO