SHE IS RADIO FLORIDA-- WSHE MIAMI / FT LAUDERDALE


In the early '70s, the James Gang was one of the top hard-rock acts in America. Formed in Cleveland in 1966, the band was originally conceived by drummer Jim Fox as a quintet, but was quickly scaled down to a power trio completed by bassist Tom Kriss and guitarist Glen Schwartz. Touring the Midwest United States, the band quickly gained a reputation as one of the best live acts around, but in April, 1969, Schwartz left to join a group called Pacific Gas And Electric.

His replacement was Joe Walsh, who was lured away from a band called The Measles. Walsh re-energized the group with his innovative instrumentals and the James Gang released their debut recording, "Yer' Album", which rose to No. 83 on the Billboard charts later that year.

The James Gang's second album, "The James Gang Rides Again" in 1970, was its most successful. Complete with a new bassist, Dale Peters, and a stronger batch of songs, including their Top 20 hit "Funk #49", the album went gold. After opening for The Who on their European tour, the band released "Thirds" in 1971, which also went gold, and featured the single "Walk Away." A fourth album, "Live in Concert" marked the end of Walsh's term with the James Gang as he split for a solo career.

Replacing Walsh were two Canadian musicians, singer Roy Kenner and guitarist Dominic Troiano, who had gained some notoriety in the Toronto area with a band called Mandela. After two mediocre albums, "Straight Shooter" and "Passin' Thru", Troiano left the band in 1973 and accepted an invitation the next year to join Canada's "Guess Who" and played lead guitar on their hit, "Clap For The Wolfman".

The remaining James Gang members contacted Tommy Bolin from a band called Zephyr, on the recommendation of Joe Walsh. After a 15 minute audition, Bolin was invited to join. The James Gang offered Bolin the chance to play in front of large audiences, contribute heavily in the song writing, and earn a significant living. Bolin wrote or co-wrote eight of the nine songs from the band's next album, "Bang". However, by the time the L.P. "Miami" was released in August of '74, Bolin had turned in his resignation to join Deep Purple.

When Bolin left, it essentially spelled the end of the James Gang, whose sales had declined steadily following Walsh's departure. The ever optimistic Fox and Peters kept the band going for a while, adding Bubba Keith on vocals and Richard Shack on guitar, but finally they broke up for good in 1976, following an undistinguished effort called "Jesse Come Home".

As for Joe Walsh, his solo debut, "Barnstorm" in 1972, was followed by 1973's "The Smoker You Drink, the Player You Get", which featured the tunes "Rocky Mountain Way" and "Meadows". Walsh also produced some outside projects, including Dan Fogelberg's first hit album, "Souvenirs". In addition, Walsh has produced other artists, including Ringo Starr (working as bandleader on Starr's late-'80s/early-'90s tours) and Spirit's Jay Ferguson.

The Eagles enlisted Walsh as a replacement for Bernie Leadon in December 1975. Their next studio album, "Hotel California", featured Walsh's musicianship, particularly on "Life in the Fast Lane" and "Hotel California." After The Eagles split, Walsh continued his solo efforts with numerous releases. He scored big in 1978 with "But Seriously Folks", an album that brought the mega-hit "Life's Been Good." In 1994, Walsh joined the reunited Eagles for their "Hell Freezes Over" tour and album, selling out stadiums all over the world. After dumping guitarist Don Felder in 2001, Walsh became their featured guitarist.

The James Gang rode again in 1996 when the classic lineup of Walsh, Peters and Fox reunited at an election rally for President Bill Clinton at Cleveland State University. They also appeared on The Drew Carey Show and performed at Cleveland's Rock and Roll Hall of Fame on February 22, 2001. In the summer of 2005, the group performed another handful of shows in the Cleveland area.

During the summer of 2006, Walsh, Peters and Fox again toured America while The Eagles were taking a break.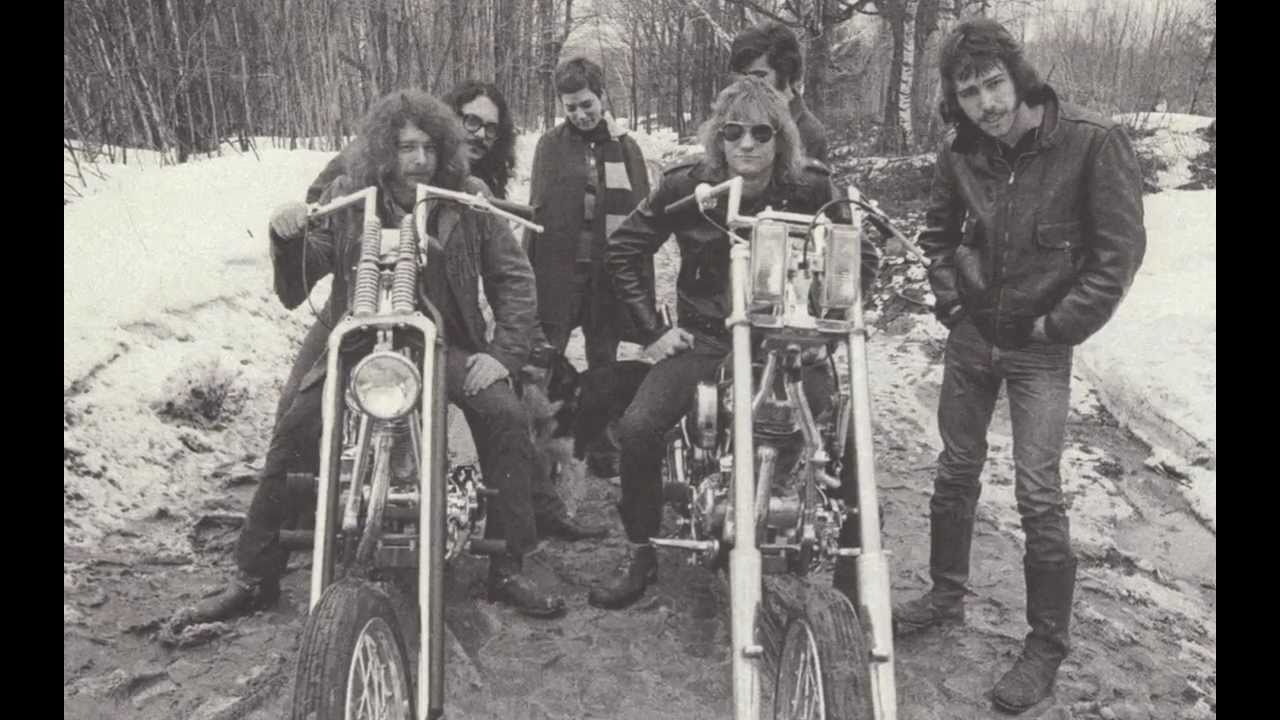 Be sure to visit WSHE Miami / Ft Lauderdale Radio Online SHE SOUTH FLORIDA RADIO