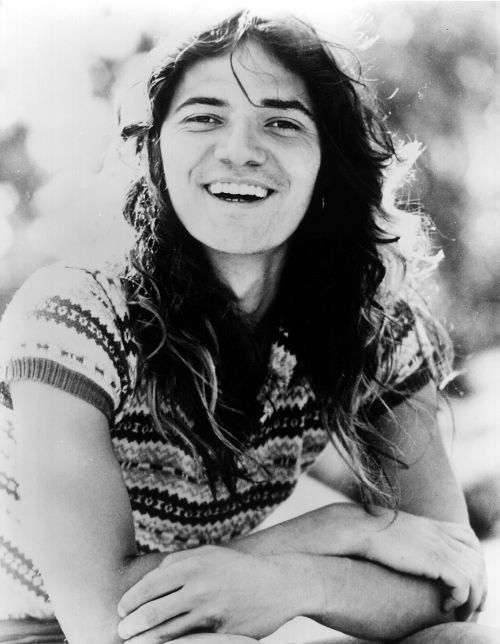 Tommy Bolin was born in 1951 in Sioux City, Iowa USA. He was first a drummer, then he switched to guitar at the age of 13. After playing in local Sioux City bands he moved to Denver.
In 1968 he toured in Lonnie Mack's band, and later joined Zephyr, who released two albums with Tommy : 1969 "Zephyr" and 1971 "Going Back To Colorado", the later being produced and engineered by Eddie Kramer (Jimi Hendrix Experience) and recorded at the Electric Lady Studios in NYC. In 1972 at the age of 20, Tommy formed the fusion jazz-rock-blues band Energy.
Billy Cobham was inspired by Tommy's guitar playing in Zephyr and Energy, and invited him on Cobham's legendary solo 1973 debut "Spectrum". Tommy traded blistering solos with Jan Hammer on Mini Moog, and the rest is history. (Ed note, Gerry Joe Weise has a fiery jazzy-blues-rock rendition of Spectrum's "Stratus" as a Tommy Bolin tribute on his 1994 "Live In Paris" release).
In 1973 Tommy replaced Domenic Troiano in the James Gang and released "Bang !" that year, and "Miami" in 1974. He then played studio sessions for Canadian band Moxy, he was featured on Alphonse Mouzon's 1975 "Mind Transplant", and toured with Carmin Appice.
In 1975 Tommy released his famous solo debut album "Teaser" on Nemperor Records, he replaced Ritchie Blackmore in Deep Purple, recording with them "Come Taste The Band", and then he embarked on a world tour with Deep Purple, (where they ended up playing the Hordern Pavillon in Sydney. Gerry Joe Weise says "Tommy Bolin was in excellent form, he played outstanding guitar solos, and sang "Wild Dogs" with all his heart"; Weise still remembers "the unbelievable presence Tommy Bolin had on stage".)
In 1976 Bolin's tour for Private Eyes was his last concert date. He opened for Peter Frampton and Jeff Beck. In his final show, he opened for Beck on December 3, 1976 in Miami, and encored with a rendition of "Post Toastee." He also posed for his last photo, sitting backstage with Jeff Beck after the show, which appeared in Rolling Stone.
The article in Rolling Stone stated, "Just before Bolin's final concert, Jon Marlowe of The Miami News, after an interview with the guitarist, told him, "Take care of yourself," to which Tommy replied,
"I've been taking care of myself my whole life. Don't worry about me. I'm going to be around for a long time."
Hours later, Bolin died from an overdose of heroin and other substances, including alcohol, cocaine and barbiturates. Tommy Bolin was only 25.
He is buried in Calvary Cemetery, Sioux City, Iowa.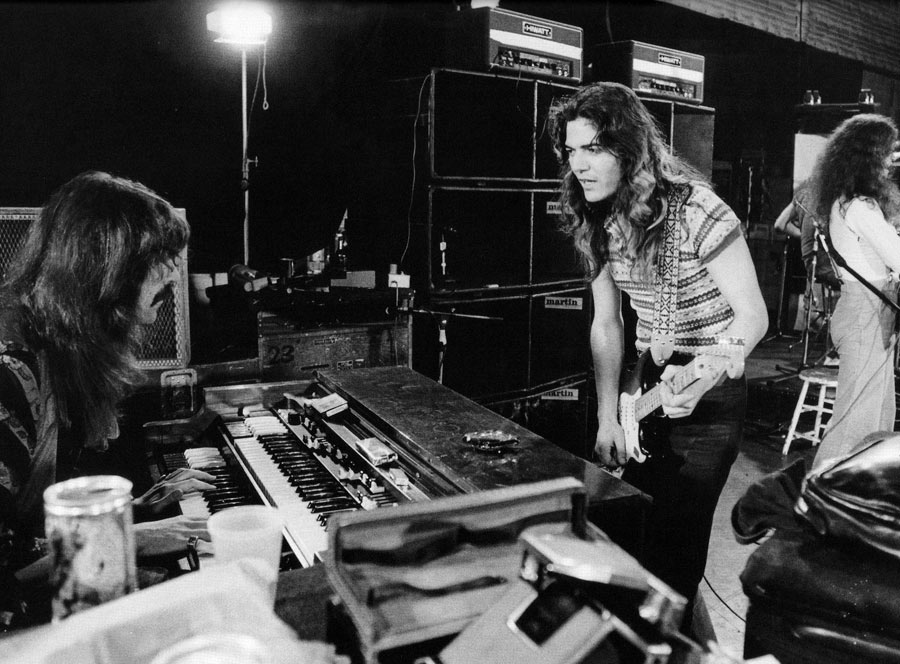 Be sure to visit WSHE Miami / Ft Lauderdale Radio Online SHE SOUTH FLORIDA RADIO





WSHE MIAMI / FT LAUDERDALE

SHES ONLY ROCK'N ROLL RADIO

SHE103 RADIO STATION

SHE FLORIDA RADIO STATION

SHE MIAMI RADIO STATION

SHE INTERNET RADIO STATION

SHE WEB RADIO STATION

CLASSIC ROCK MIAMI RADIO

She Radio Plays Classic Rock Like Foghat Band, Foghat Band Bios Page. She Radio is Florida's Internet Streaming Radio Station, She Florida Radio aka WSHE Miami Ft Lauderdale. She Radio Florida - Miami Rock Radio - She Florida Radio Station - Florida Rock Radio - Classic Rock Florida - Album Rock Radio - South Florida Radio She Florida Radio Dee Jays like Randy Thomas - Sonny Fox - Corey James - Robyn Martin - Skip Herman - Jim Mcbean - Gary Martin - Mith Phillips Listen to She Florida Radio Station Internet Radio Now on This Page, We are the Official She Radio Station of Florida, She Florida Radio She Florida Radio is Currently Broadcasting in Ultra High Def, She Radio Streams in HD, Miami Rock and Roll, Florida Rock and Roll, Shes Only Rock'n Roll, She 103 Radio She Internet Radio - She Miami Radio - She Web Radio - She Radio - She Florida Radio - She Radio Station - She 103 Radio She Florida Radio Attracts Hundreds of Listeners Daily, She Florida Radio Station Plays Deeep Album Cuts of Classic Rock and Roll Music Here On She Florida Radio, You Won't Hear The Same Old Over-Played Main Stream Radio from The 1970s and 1980s, She Florida Radio Plays Bands Like; The Cars, Eric Clapton She Florida Radio Station - Classic Rock Miami Radio - Miami Rock Radio Station - She Radio Miami Florida - She Radio Ft Lauderdale Florida - She Radio South Florida She Radio is Florida's Internet Streaming Radio Station, She Radio aka WSHE Miami Ft Lauderdale.